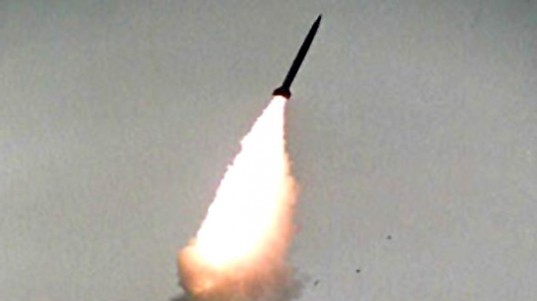 ---
MOSCOW: Head of the Russian Foreign Affairs Committee at the Federation Council Mikhail Margelov, said that the new UN sanctions against Iran will not halt the Russian sales of the S-300 surface-toair missiles to Iran, "As far as Russian economic interests are concerned, this draft does not deal a blow to current contracts existing between Russia and Iran.

We need to remember that Russia is a responsible seller of any of its products on external markets and we are not interested in the militarisation of the Middle East," he said. Moscow had already agreed the sale of the missiles with Tehran but the delivery has been delayed by Western pressure. Western diplomats told AFP proposed UN sanctions against Iran's nuclear programme would halt Russia's sale of the missiles to Tehran.

The new sanctions are designed to force Iran to abandon its nuclear activities which the West fears is a cover for building an atomic bomb.Another senator, Viktor Ozerov, warned that Russia would torpedo the draft resolution if it hurt its interests. "If the text of the resolution unilaterally impinges on Russia's interests, then as a permanent Security Council member, Russia will simply veto it," Interfax quoted Ozerov, the head of the Federation Council's defence committee, as saying.

Separately, Russian Foreign Minister Sergei Lavrov said the text of an agreement forged by Turkey and Brazil for the Islamic Republic to swap about half of its low enriched uranium for nuclear fuel in Turkey in a bid to stave off a new round of sanctions, had to be clarified.

Published in the Express Tribune, May 22nd, 2010.
COMMENTS
Comments are moderated and generally will be posted if they are on-topic and not abusive.
For more information, please see our Comments FAQ