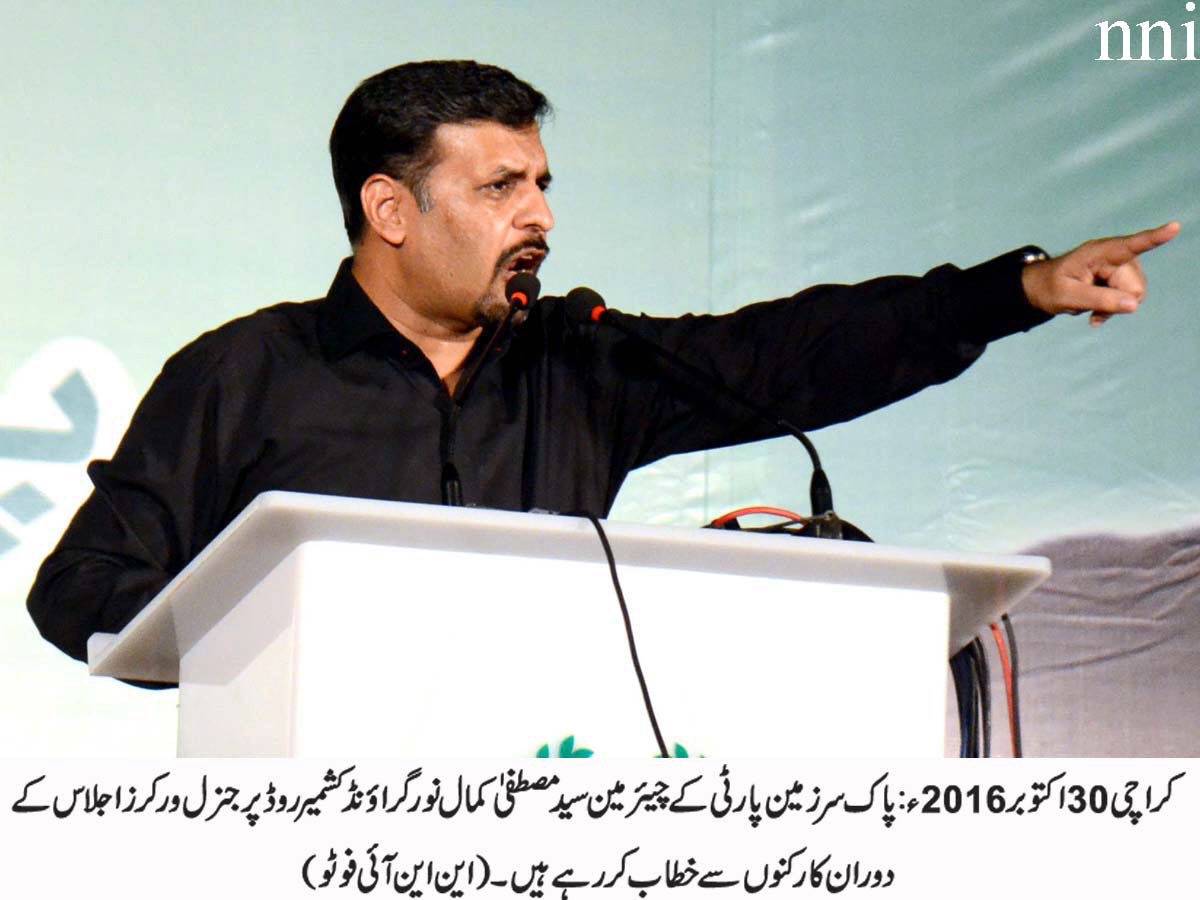 ---
The Pak Sarzameen Party (PSP) and Pakistan Muslim League - Functional (PML-F) announced on Monday a working relationship in Sindh, saying that they have same agenda to get rid of corrupt rulers in the province.

After the meeting, PSP Chairperson Mustafa Kamal and PML-F Sindh head Pir Sadaruddin Shah Rashdi spoke to the media but did not formally announced an alliance. "We have evolved a consensus to work together for the betterment of Sindh," said the leaders.

Rashdi, who is the younger brother of Pir Pagara, said they have launched a movement against the Pakistan Peoples Party (PPP) government by forming the Sindh Democratic Alliance and they are ready to contest the general election whenever the election commission announces the schedule.

Mustafa Kamal extends olive branch to Farooq Sattar

"Mustafa Kamal has recently performed Hajj so Pir Pagara invited him for lunch. We discussed the political situation but have not yet announced an alliance or seat adjustment," said Rashdi, adding that the leaders of both the parties discussed the issues being faced by people living in Sindh. "The future of the PSP is bright and they have vowed to serve Sindh," he said.

According to Rashdi, the PPP has spent billions of rupees on Larkana, yet the situation in the city is pathetic as these funds have been misappropriated.

Kamal referred to the deaths of children in Tharparkar district and bad governance in the province and said, "There is no dispensary or hospital where the poor can get complete treatment". He criticised Muttahida Qaumi Movement founder Altaf Hussain and said more people from the party would be joining the PSP soon. "A time will come when they will not find people in their ranks and files," Kamal predicted.