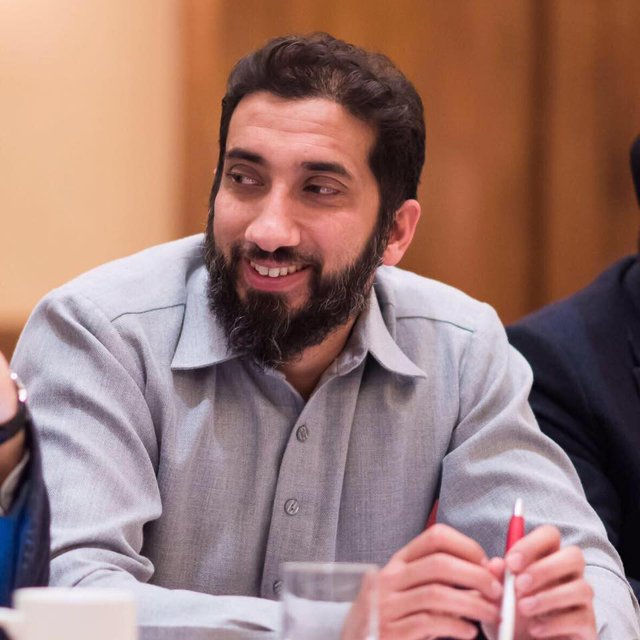 ---
Famous Pakistani-American preacher Nouman Ali Khan has been accused of having inappropriate relations with his female followers.

Omer M Mozaffar, who calls himself Khan's friend of 20 years, revealed details of Khan's impropriety in a Facebook post. Mozaffar said he had been working on Khan's case, acting as a mediator between him and the local community of Dallas scholars.

Muslim man's moving conversation about Islam after returning stranger's wallet goes viral

"He confessed inappropriate interactions with various women, violating agreed-upon bounds of Islamic law. He also told lies to cover up those relationships, and filed threats of litigation against multiple parties to further hide his misconduct," Mozaffar wrote.



Mozaffar further claimed that Khan had agreed to stop public speeches until further notice, to get professional and religious counseling, and to cease all contact with those women. "I had the responsibility to determine when he would be ready to speak again. I gave him an exception, allowing him to post previously recorded lectures, so long as they were not about marriage or gender matters."

However, Mozaffar claimed that Khan has now broken his agreement with them. He has also been sending threats against them through his attorney. Khan has also hit back with claims that this was all a campaign to ruin him.

"This was obviously incorrect; there is no campaign and Nouman is not the victim here. The scholars were seeking to protect the community and to protect him from himself," wrote Mozaffar.

Mozaffar's claims have also been substantiated by Navaid Aziz, who is the Director of Religious Education and Social Services at the Islamic Information Society of Calgary. Aziz wrote that the accusations against Khan have been verified by multiple people, "and some of them have even been confessed by him."



A day after the accusations became public, Khan took to Facebook to reject the allegations. Stating that he has never used his platform to take advantage of anyone, he stated the accusations against him are slander and a means to create a ripple effect to tarnish his reputation.

Pakistani-American gives history lesson to racist troll

"I'd like to add that I've had female students at my own campus for years and no student ever has or ever will claim that I've been inappropriate in the least bit," he wrote.



Khan stated that his accusers are "not interested in clarification nor in rectifying the matter," and that he "was blackmailed, threatened, harassed and warned that if I was to give a single sermon, talk about a single ayah, post a single new video about the Quran or Islam, that they will go on a campaign to ensure I am painted as some sort of threat to the Muslim community."

Khan claimed his accusers have held public gatherings to rip his character to shreds and allowed him no opportunity to defend himself. The preacher also spoke about Mozaffar who was the mediator and who claims to be his friend for 20 years. Saying that he was "anything but a mediator", Khan wrote that while the two have cordial relations, he knows little to nothing about his family and he knows virtually nothing about Khan's. "To claim he's my friend of 20 years to insinuate that he knows my personal life is really far from the truth."

After his detailed clarification, Khan posted another message on Facebook and said he would open himself up to scrutiny as he was concerned about the negative fallout of the accusations and thus the effect on the Muslim community. "Let's allow for a theater free environment to examine all the evidence, cross examine it, discuss and debate it and then conclude. Let us get to the truth of this as I am weary of the way things have transpired."



Khan who appealed to the younger generation with his frank manner of speaking currently resides in Dallas, Texas. He founded Bayyinah, the Institute for Arabic and Quranic Studies in 2006. He has also been named one of the 500 most influential Muslims in the world by the Royal Islamic Strategic Studies Centre of Jordan.