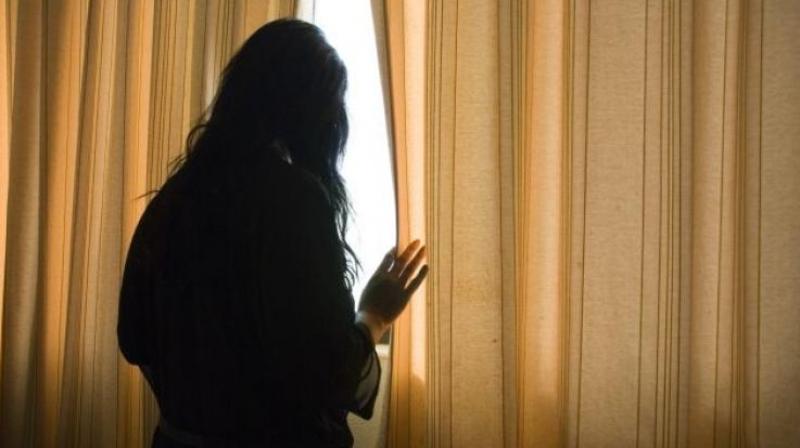 ---
PESHAWAR: Saira, a 20-year-old village girl, insisted on accompanying her mother when she was rushing her sister-in-law to the Khyber Teaching Hospital (KTH) after she contracted malaria.

During her stay in the hospital, she developed an affair with a taxi driver who bought her a mobile phone and entrapped her. Soon he told her that he had sent a proposal to marry her but her brother had declined because he was already married. On this, Saira told him that she was ready to elope with him.

In 'honour killing', mob lynches Afghan couple for eloping

The man took her away, raped her for two months and then sold the poor girl to an Afghan refugee who is a known human trafficker. That man, along with his stepson, raped her repeatedly and then sold her to someone in Afghanistan.

The brother of Saira lodged an FIR with Mathra police, telling them that the girl had been abducted and his mother suspected the involvement of the driver. Police arrested the man who told them that he had sold the girl to the refugee living in Gulbahar area. That man was also arrested and he took the stance that the girl 'had been married to one of his relatives in Afghanistan and was living a happy life', convincing the investigation officer to an extent that he favoured him in the inquiry and the accused were able to get a bail from court.

Shandana is another village girl who resided in Dir. She belonged to a very conservative family. She was just 16 when she developed an affair with a boy in her village. Soon she eloped with the boy who brought her to Peshawar and stayed with her in a hotel for a month. Then he disappeared, leaving her without any money and with her returning home out of the question.

Abbottabad jirga ordered teenage girl be 'set ablaze for helping friend elope'

A woman who ran a brothel in the city approached her and offered her a job, telling Shandana that her relatives were after her and they would shoot her on sight. Thus the poor girl was forced into prostitution.

These are just two examples. There is no record of how many couples elope each year in Khyber-Pakhtunkhwa but police officials claim that most of the FIRs lodged on charges of kidnapping for marriage are actually cases of elopement.

According to the police record, a total of 946 women were kidnapped for marriage in 2016, and 471 such cases have been reported so far this year. A substantial number among the women who elope with their lovers end up in the hands of professional traffickers who sell them into prostitution as well as  slavery without inviting much attention.

Abbottabad burning case: Girl who eloped denies any ties with victim

Talking to The Express Tribune, a women rights activist, Shahwana Shah, said it was a well-known fact that women were kidnapped and trafficked to Dubai, Afghanistan and Thailand.

"You have to understand the situation under which most of the time the girls are trapped and they elope of their own free will. When police arrest them, the girl would tell them that she had left on her own but once the police chase is over, these girls are sold to traffickers who sell them to wealthy people in Afghanistan as well as Pakistan. In some cases these poor girls are transported to Dubai and Thailand too. You know about the local custom of honour killing and it forces these girls not to escape and return to their families, so they endure a lifelong stigma," she added.

"During the IDPs migration, so many girls went missing who are believed to have been kidnapped and this business is going on unnoticed," the activist argued, referring to the displacement of people from the tribal areas.

Man kills sister, niece for 'honour'

Another women rights activist, Rakhshinda Naz, said it was unfortunate that the institution of marriage was also used as a cover for the trafficking.

"There are professional groups who approach the parents, telling them they could arrange the marriage of their daughters in an affluent family in Punjab, and these girls are then sold to wealthy individuals in any part of the country. A large portion of the women trafficking takes place within the country, while some are smuggled to Afghanistan," she explained. She recalled that a cleric, Maulana Hassan Jan, had cooperated with local NGOs during his lifetime and involved local Nikah registrars not to facilitate the solemnisation of a Nikah without the presence of the groom.

Girl axed to death for marrying of her choice

"We need a proper mechanism to check this practice but unfortunately from police to the government no one is willing to resolve this issue," she lamented.

It is often alleged that this business is going on with the support of lower-ranked police officials across K-P.

A police official said that most of the girls in such cases were not abducted but they eloped and then their families lodged FIRs.

Woman strangled to death over alleged illicit relations

"We can't do anything when a woman elopes with someone. An adult girl has the right to marry anyone," he added, refuting the impression that the majority of the women who eloped ended up in the hands of human traffickers and were sold into lifelong slavery.