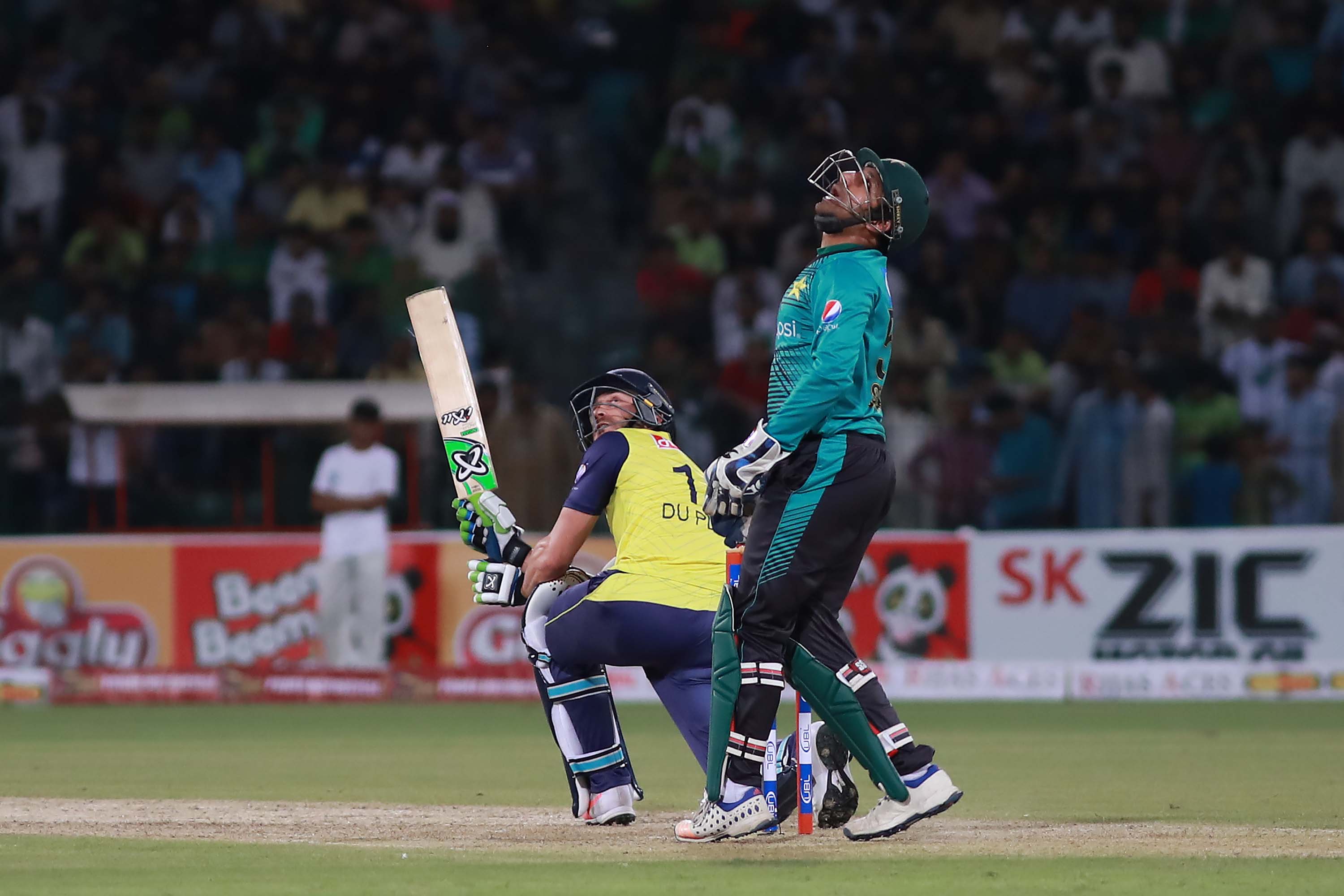 ---
Two things we're incredibly brilliant at are hyperbole and exaggeration. When the task is to turn the good into the great and the great into the very greatest, that's where we truly excel.

Why call a spade a spade when you can also call it an ace without anyone calling your bluff?

So when a statistically average (at best) Shahid Afridi had to be billed as one of the world's leading all-rounders, our obliging, flattering talent was in full swing.

And recently, when a trio of exhibition matches had to be presented as the homecoming of international cricket in Pakistan, once again the hyperbole machines went into overdrive.

Suddenly, all the logic, rational thinking, magnifying glasses and fact checking went out the window because why not?

The "return of international cricket to Pakistan" angle does have the feel-good factor and potential needed to bring in those delicious clicks and ratings; so why bother with minute, trivial matters such as the fact that the incoming bunch of international players don't actually constitute an international team.


Why isn't World XI coming to Karachi, Sindh minister asks Sethi


How is the Pakistan arrival of 14 individuals the drought-breaking return of international cricket to these shores?

The Pakistan Cricket Board and the International Cricket Council have reportedly spent $4 million on staging these three T20Is. Such an outlay would've rented some foreign names even when bombs were going off right and left here, so what's the big deal now?

Don't get this wrong, this isn't a rant a la Imran Khan's, nitpicking for no reason. Because when the Sri Lankans show up next month —fingers crossed— that will be international cricket returning to our country for real.

Or when the West Indies come soon after, that will be true international cricket, and that will be the time to unfurl all our patriotic banners. This, sorry to say, isn't.

What we have right now are some heavily paid, heavily guarded international cricketers visiting Pakistan for exhibition matches. Nothing more than that.

The captain of the World XI side was quick to acknowledge that; that this is not an international team. When asked about whether he would be leading his South Africa side onto these shores, Faf du Plessis didn't exactly mince his words.


After World XI, many more teams to visit 'peaceful Pakistan', says Shehbaz


"This tour is more about personal choices, but the decision for the national teams' visit to Pakistan will be taken by the board and I have no authority over it," Du Plessis had said.

But that doesn't sell so well so instead of marketing it the way it actually is, the hyperbole has made it sound much larger than what it actually is. The proverbial gun has been jumped when it could have waited a month, when — for the first time since that Sri Lanka team was attacked — a Test-playing country locks horn with the best that Pakistan has offer.
COMMENTS
Comments are moderated and generally will be posted if they are on-topic and not abusive.
For more information, please see our Comments FAQ