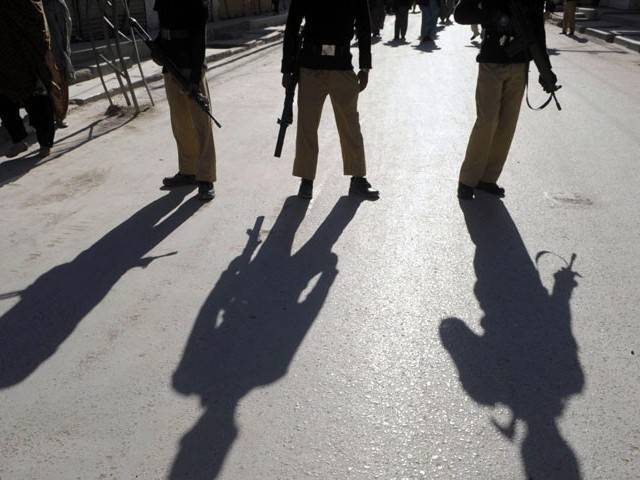 ---
PESHAWAR: Well-trained personnel of regular police force will be deployed in seven tribal agencies of the Federally-Administered Tribal Areas (FATA), streamlining the security mechanism in the region under the FATA reforms process, The Express Tribune learnt on Thursday.

Official notifications told departments concerned, such as police and other security establishments, to chalk out plans for policing in tribal areas.

A notification titled 'Raise and Train Project – FATA Police' explained that well-trained and aptly-configured civilian law enforcement apparatus was "key enabler for mainstreaming of FATA".

Fata reforms: Tribal MPs weighing several options to pressure govt

According to official documents, the new set-up would be a fusion of existing security apparatus in FATA – such as personnel of Khasadars, Levies and Frontier Constabulary – and the new police force.

An official, privy to the long-term security plan, told The Express Tribune that the reforms committee's initial plan called for deploying police and it had identified 75 police stations in Fata.

"But those [projections] were based on [theoretical] analysis. The latest meeting discussed more about how to continue practically," he said.

According to official statistics, there are 11,789 Levies personnel and 18,600 Khasadars in tribal areas. The reforms committee, headed by Sartaj Aziz, had maintained that 20,000 additional security men would be deployed in FATA.

FATA reforms shelved indefinitely yet again

According to a provincial government official, the Frontier Constabulary (FC) believes that its force should be kept as police force in FATA because the FC is meant to act as a force guarding the buffer zone.

However, he said if the final plan was to merge FATA with K-P, the FC would be redundant. Hence, it had been decided to deploy FC along with personnel of K-P police in tribal areas.

A former IG of K-P had earlier chalked out a mechanism to train 500-strong paramilitary and Khasadar force along with K-P police, but the plan had not been approved.

Meanwhile, the DIG of FC, the DIG police, the SSP Peshawar and the additional chief secretary of FATA met to devise a plan for maintaining the law and order situation in FATA after its merger with the K-P. A meeting is scheduled to be held in Peshawar on September 16 (tomorrow) to take decisions in the context.


COMMENTS
Comments are moderated and generally will be posted if they are on-topic and not abusive.
For more information, please see our Comments FAQ