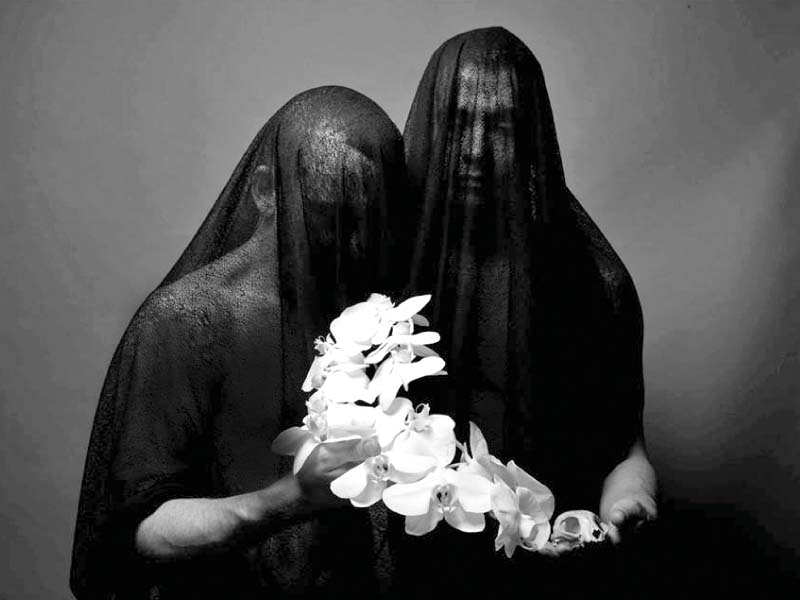 ---
LAHORE: An exhibition titled 'Ijtima' by ten visual artists is underway at Alhamra Art Gallrey.

The exhibition offers a discourse about gender and womanhood. According to its curator Sundar Azfer, 'Ijtima' is an Arabic word meaning congregation and it is derived from the word Jama. In pre-Islamic era the word was used in astronomy for the constellation of stars.

In education: Committing to equality for women 

"The presence of one male artist in an otherwise female artist's show opens new possibilities of classification and grouping in a social and political domain raising questions of power dynamics, alliances and self-identification," she said.

Afzar said the discourse about gender and womanhood is often very singular and one-dimensional.

"Socially, politically and through the eyes of media, we often engage in the making of an image regarding gender roles and representation of men and women in a clichéd and preconceived manner," she said.

She said the exhibition was about re-righting the gender image and comes from a strong urge to reflect on the prejudices. "In our society and the prejudice shifts shapes, positions and intensities when you are a represented minority."

"I believe, in the last decade it has become more important than ever to talk about issues of gender, specifically, the traditions or social structures associated with different genders which are no more relevant but we as a nation are living under their burden," she said.




She said the exhibition was "aimed at addressing our struggle as a society" and raises questions like what does it mean for us as to preserve these decaying values? "Can we replace this value system with more relevant social structures?"

"This 'Ijtima' of artists, aims to bring the odds of the society together by binding them in a conversation with the people around them," Afzar said.

Malala receives highest UN honour to promote girls education

Delhi based artist, Gopa Trivedi's art work in water colour and cyanotype on Wasli, is inspired by the seemingly insignificant details of everyday spaces and her work attempts to address social and individual angst. Hurmatul Ain's work in Silver Gelatin Prints, deals with concerns of relationship of body, gender, food, hospitality and service.

Photographer Abdul Moeez's digital photographic print series called 'Laced Grooms', explores elements of death, the formal dress code and rituals for women, and the taboos regarding men and lace or the veil.

According to Moeez, his photography served as a medium to understand and discover the possibilities of things, and answer the questions in his mind. Works by other artists include Huma Mulji, Mehr Javed, Sara Mumtaz, Mary Mazziotti, Latifa Attai, Sakina Akbar and Mamoona Riaz. The exhibition will continue till Saturday this week.

Published in The Express Tribune, September 8th, 2017.