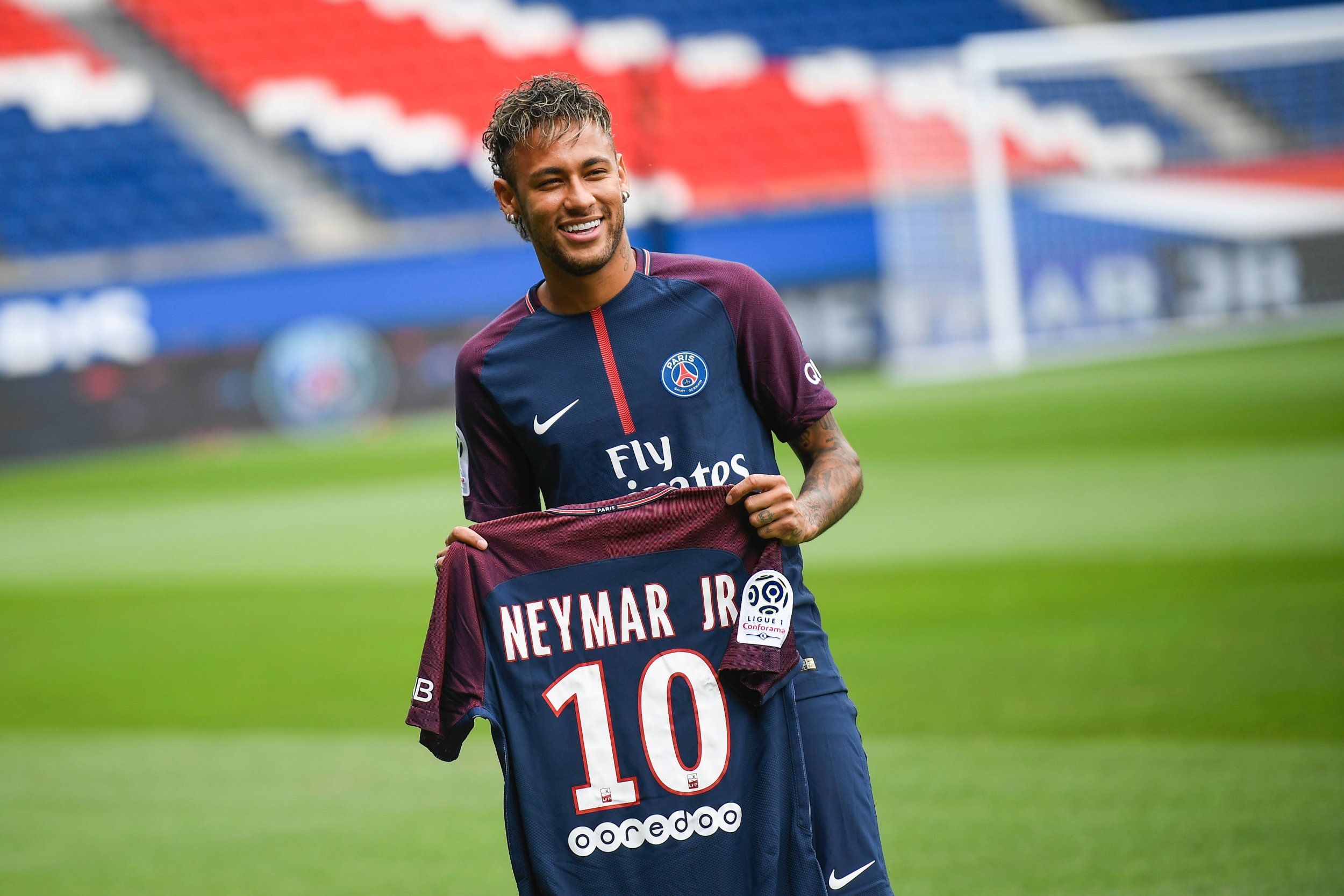 ---
BARCELONA: Neymar labelled Barcelona president Josep Maria Bartomeu a "joke" as the war of words between Barcelona's beleaguered board and the Brazilian star continued on Tuesday.

In interviews with Catalan newspapers Mundo Deportivo and Sport, Bartomeu claimed Barca would be better off without Neymar this season following his world record €222 million move to Paris Saint-Germain.

With Bartomeu's handling of Barca's haphazard transfer policy being heavily criticised, he described the loss of Neymar as an "opportunity" for Barca to rebuild their midfield rather than pile resources into a superstar front three of Neymar, Lionel Messi and Luis Suarez.


Neymar already giving Toulouse nightmares


"The trident was very good but it had its consequences," Bartomeu told Sport. "It is an opportunity to return to the collective football in the middle of the field, which traditionally was Barca's strength. It is an opportunity, with a new coach, a new project. We need to stop being pessimistic!"

Bartomeu also criticised Neymar and his father and agent Neymar Sr's exit strategy.

"This president is a joke," Neymar replied in a comment about the news on social media site Instagram.

A vote of no confidence motion has been launched by former Barca presidential candidate Agusti Benedito that could oust Bartomeu if it receives enough support from the club's members in the coming weeks.


Sizzling Neymar scorches Barca bosses


Neymar's departure sparked a shopping spree from Barca, who landed 20-year-old French winger Ousmane Dembele for an initial €105 million fee from Borussia Dortmund and Paulinho for €40 million from Chinese club Guangzhou Evergrande.

However, Barca missed out on a host of other targets, including Liverpool's Philippe Coutinho, blaming the rampant inflation in the transfer market caused by PSG and Abu Dhabi-backed Manchester City.

La Liga has asked UEFA to investigate both PSG and City for breaches of financial fair play rules.

"Qatar and Abu Dhabi are two countries that have two clubs," added Bartomeu. "If Bayern Munich, Manchester United, Real Madrid or Arsenal buy a player from you, you know [the money] comes from football. But these two clubs distort the market."

Bartomeu also insisted a four-year contract extension for Lionel Messi has been signed by the player's agent and father, Jorge Horacio Messi.

Barca announced an agreement with the five-time World Player of the Year in July, but Messi himself is yet to put pen to paper amid rumours he is unhappy with the running of the club.

Messi's current deal expires in 2018 meaning he could leave Barca for free next summer.

"It is all agreed and signed," added Bartomeu. "There are three contracts: one with Messi's foundation, that is signed by the president of the foundation and the player's brother; a contract with Leo Messi's image rights, that his father and administrator of his company have signed; and the work contract that Leo's father has signed."
COMMENTS
Comments are moderated and generally will be posted if they are on-topic and not abusive.
For more information, please see our Comments FAQ