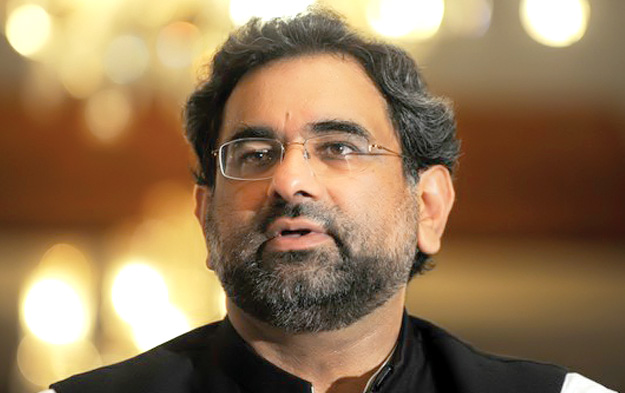 ---
ISLAMABAD: Prime Minister Shahid Khaqan Abbasi has directed the food ministry to take up the issue of low investment in agriculture sector at the Council of Common Interests (CCI) so that provincial and federal governments may allocate greater resources to the sector.

The prime minister on Tuesday received a briefing on agriculture sector in Pakistan from Minister for National Food Security and Research Sikandar Hayat Khan Bosan and senior officials of the ministry.

Despite some relief, agriculture sector unhappy with budget

The officials told the PM that presently the agriculture sector was contributing 19.5 per cent to GDP and employed around 42 per cent labour force of the country.

The sector provides 57.5 per cent share in the total exports of the country but its growth rate has remained 3.46 per cent in fiscal year 2016-17, the premier was told, according to an official statement

Abbasi later directed to bring the issue of current low investment in the sector before the CCI to ensure allocation of greater resources by provincial governments as well as the federal government.

Agriculture posts highest growth in 5 years

The premier also directed the ministry to work on a policy framework for putting in place optimal methods for ensuring food security in the country.  During the briefing, proposals to increase productivity and crop diversification were also discussed.

It was decided that local demands and other challenges including climate change should also be made part of the framework. It was agreed that research and development functions of various organisations of the ministry should also be promoted.
COMMENTS (1)
Comments are moderated and generally will be posted if they are on-topic and not abusive.
For more information, please see our Comments FAQ