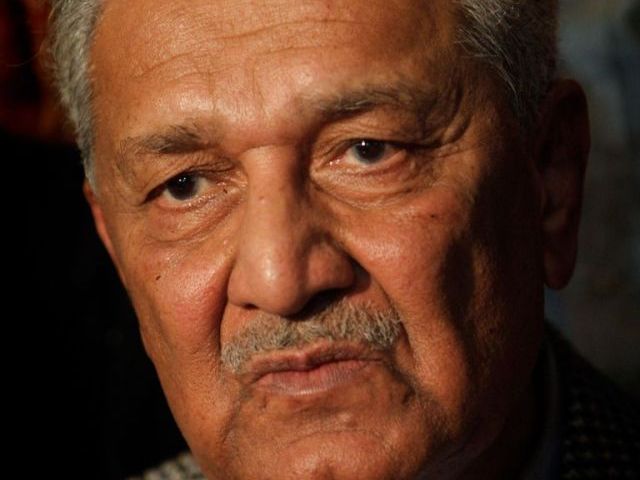 ---
Nuclear scientist Dr Abdul Qadeer Khan on Monday said North Korea's technology is much better than Pakistan's.

During a telephonic interview with BBC Urdu, the founder of Pakistan's nuclear programme ruled out any help from Islamabad to Pyongyang in this regard.

North Korea declares H-bomb test 'a perfect success'

North Korea was self-reliant in the nuclear field because of its highly qualified group of scientists, he said. Dr Qadeer revealed he was in North Korea twice under a missile programme, where he found that they had much better quality than Pakistan.

"Their scientists are highly capable, and most of them have studied in Russia."

Russia and China would never leave North Korea alone, he claimed, recalling the two countries' support for Vietnam during its 20-year war with the United States.

When asked if North Korea got any assistance from Pakistan's nuclear programme, Dr Qadeer completely rejected the notion. "It's out of the question. Their overall technology is better than ours. We have the same old and conventional technology. We never saw their facilities not ever discussed the programme," he insisted.

However, he said Pakistan's association with North Korea for the missile programme was common knowledge. "In fact, the Pakistani government itself announced that we were in contact with North Korea."

Pakistan condemns North Korea's hydrogen bomb test

Pyongyang successfully tested a modern hydrogen bomb for a long-range missile on September 3. According to Dr Qadeer, North Korea's hydrogen bomb has the capacity to destroy any city within minutes.

"Hydrogen bombs are much more powerful than atom bombs. For instance, an atom bomb may destroy the area in the radius of 1 to 2 kilometres, but a hydrogen bomb can devastate an entire city," he said.

This story originally appeared on the BBC Urdu.
COMMENTS (8)
Comments are moderated and generally will be posted if they are on-topic and not abusive.
For more information, please see our Comments FAQ