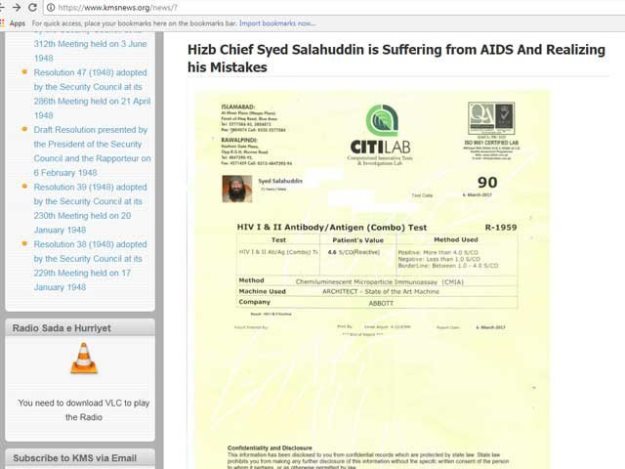 ---
The website of the Kashmir Media Service (KMS), which reports on the atrocities being carried out by Indian security forces against Muslims in occupied-Kashmir, has been hacked by Indians.

After taking over the website, www.kmsnews.org, Indian hackers posted offensive articles against the freedom fighters of Kashmir, Pakistan and China.




The KMS is an independent news service that highlights the plight of Muslims in Indian-occupied Kashmir and exposes India's human rights violations.

The website has been taken down for now. Indian hackers often attack Pakistan's government websites.

Indian hackers deface govt websites as country marks independence

Earlier this month amid the Independence Day celebrations in Pakistan, Indian hackers infiltrated government websites, including the federal Cabinet, law and IT ministries, among others.

"Happy Independence Day-August 15" was the message left by hackers on the Cabinet's official portal, referring to India' Independence Day the next day.

They also added a photo of Indian army hoisting an Indian flag on the Siachen glacier.

In April, the Pakistan Peoples Party's official website was hacked by Indians .

"Team IBH is back again on Pakistan government servers. You should have expected us," a message on the website read. The party however, recovered the website shortly after the attack.