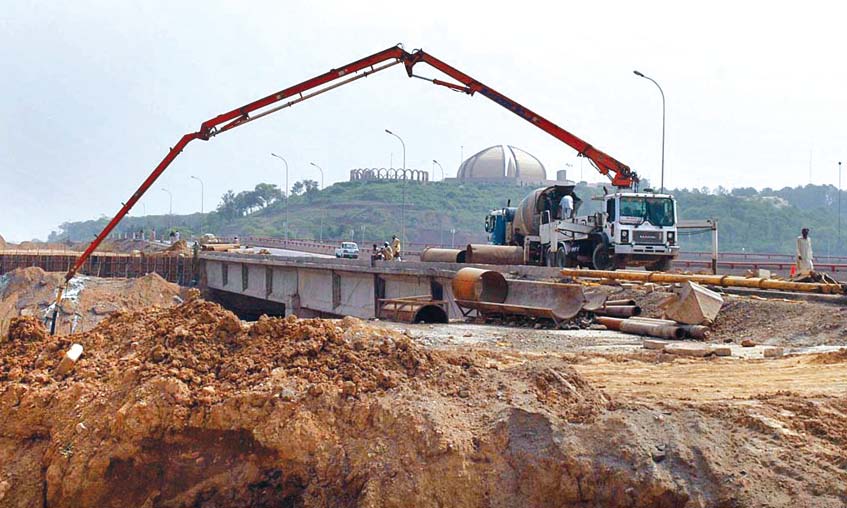 ---
ISLAMABAD: It was a dialogue between a prime minister who has perfected the art of disarming the media with his rustic informality and a group of senior media persons who over the years have learnt to see through all kinds of façades.

The hour-long meeting held over breakfast on Thursday morning at the PM House was confined mostly to the routine – questions already being raised in the media and answered by various ruling party members. Prime Minister Yousaf Raza Gilani's answer to one question was, however, not routine. He thought Defence Minister Chaudhry Ahmed Mukhtar's statement on the issue of COAS General Kiyani's extension was ''uncalled for'' but the PM refused to be drawn into further discussion on the matter, saying a decision would be taken on this at the appropriate time.

He defended awarding the party ticket to Jamshed Dasti, his own appearance at the candidate's election rally, Rehman Malik's pardon, President Zardari's right to hold party office and finally, his government's decision not to write to Swiss authorities despite the Supreme Court ruling. It was a decidedly confident prime minister who presented his arguments in defence of all these matters. He brushed aside the apprehensions that the seeming confrontation between the judiciary and the executive carried dangerous implications for the civilian setup and assured the questioner that his government would complete its tenure without any problems.

When told that on the morality scale the ruling party seemed to be losing fast, the PM pointed to the fact that immediately after the NRO judgment the party swept the polls in Gilgit-Baltistan and in the case of Jamshed Dasti, not only did the court uphold his right to contest the elections but he had won the contest hands down. However, what the PM volunteered on his own was more revealing than his responses to the grilling that he received from five breakfast guests, including Zaffar Abbas (Dawn), Ihtashamul Haq (Samaa TV), Shireen Mazari (The Nation), and Fahd Hussain (Express TV).

At one point during the Q&A session when he confessed on his own that he was doing tightrope walking, for a fleeting moment, the mask fell off Mr Cool's face revealing a man in a tight corner. He followed it up with another insightful statement: "When I am gone as I would as this post is not mine for all times to come, I don't think anyone else would be able to perform this tightrope act as well as I am doing." Though nobody asked him to elaborate what he meant by tightrope walking it was too obvious to all that he was referring to the almost impossible role of an appeaser that he is forced to play in an explosively complex situation in which the judiciary, the opposition and the presidency all seem to be on a collision course.

Answering questions on the issue of President Zardari's two offices he implied that even if the president were to give up his party post, he would still be running the party affairs albeit clandestinely, so his argument further implied, why try to do what is not 'doable'. He seemed very proud of his sense of tolerance and patience. At one point during the dialogue when Information Minister Kaira tried to come to the PM's assistance Gilani requested him in a lighter vein to keep his focus on his breakfast and let him (the PM) do the talking.

"I want them (media persons) to test my patience and provoke me", he said with broad smile on his face. Discussing his relations with PML-N chief Nawaz Sharif, the prime minister said the cooperation of the two parties – PPP and PML N – was confined only to protect, promote and sustain democracy. "That is all there is to it. Otherwise, we are two different parties with our own respective manifestoes, programmes and plans," he added.

Published in the Express Tribune, May 21st, 2010.
COMMENTS (3)
Comments are moderated and generally will be posted if they are on-topic and not abusive.
For more information, please see our Comments FAQ