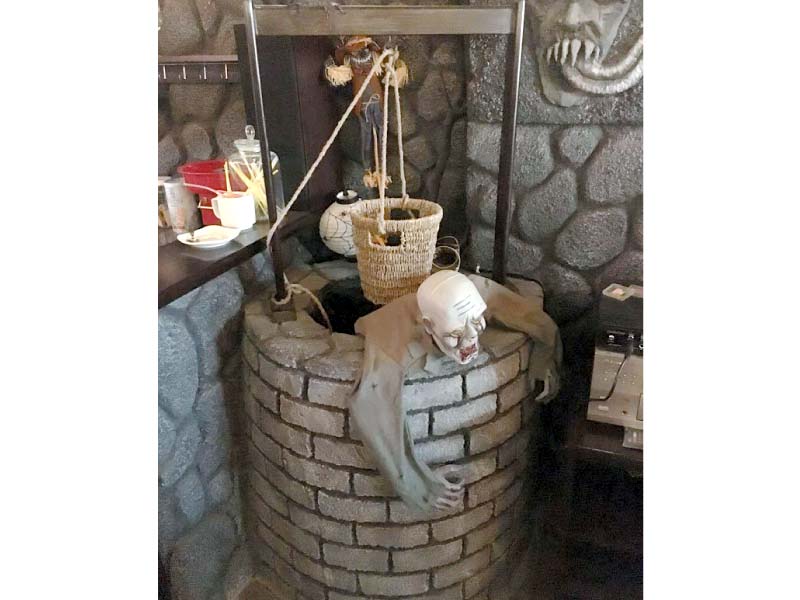 ---
RAWALPINDI: Ali Abbas is all smiles as he strikes a regal pose while sitting on a mock Iron Throne at a thematic café in the capital as his friend snaps a picture for posting online.

The 27-year-old is a diehard fan of the hit Home Box Office (HBO) television series Game of Thrones. But living far away from Westeros and real life locations where the show has been shot, Abbas says it is a "treat" to visit the next best thing - a cafe inspired by the hit American television series in the suburbs of Islamabad.

The restaurant, aptly named King's Landing, was launched in January by four college friends who were surprised to see fans streaming in – equipped with banners or not - with their families, despite the sometimes very violent and explicit nature of the series.




Abbas, who is on holiday from eastern Lahore, is surrounded by heraldic banners, dragon eggs and a menu which features homages such as 'Cersei's Vanilla Poison' -- a toast to the evil sovereign of Westeros.

Four arrested in India for leaking 'Game of Thrones' episode

Meanwhile, in a tavern-like basement, a screen displays gory, blood-stained combat scenes and autopsies.

Abbas says he is thrilled to see it all "with my own eyes".

"I'm here on vacation so when I came to know about this cafe, so I thought that I should visit it because I've been following the show since the very start ... it's a great experience," he told AFP.

The fantasy medieval saga produced by US cable network giant HBO tells the struggle of several families in their quest to conquer the "Iron Throne" and to deal with another, a far more menacing enemy in the White Walkers.




It has more Emmy Awards than any narrative show in history and has become a worldwide success, including gaining a massive fan base among English-speaking Pakistanis.

"Game of Thrones is very big here," said another patron, 25-year-old Haseeb Mahmood. "When you come here to the cafe, you feel like you are a character of the show.

Game of Thrones-themed café opens in Islamabad

"They have the Iron Throne, when you sit on it you feel like the king. When you see these dragon eggs, you feel like you're part of the show and it's something which is very unique and very interesting."

The show, he says, "feels so real... That's one thing I love".

The explicit and violent nature of the series has also not prevented customers from flocking to the cafe to watch episodes -- but with some precautions in the conservative country, admits one of the owners, Arsalan Sajid.

Sajid says they have to edit out some of the scenes to make it appropriate for all age groups.

"Initially the response was great," he adds, though he admits that the enthusiasm died down somewhat after two or three months probably because the show was between seasons for that period – the show typically airs from April through to June but the latest season was aired three months later in July.

Luckily, however, the highly-anticipated finale of Season 7 – which airs on Monday -- at which point he expects his tiny cafe, which only seats around a dozen people at a time, to be besieged with customers once more.

Published in The Express Tribune, August 27th, 2017.
COMMENTS
Comments are moderated and generally will be posted if they are on-topic and not abusive.
For more information, please see our Comments FAQ