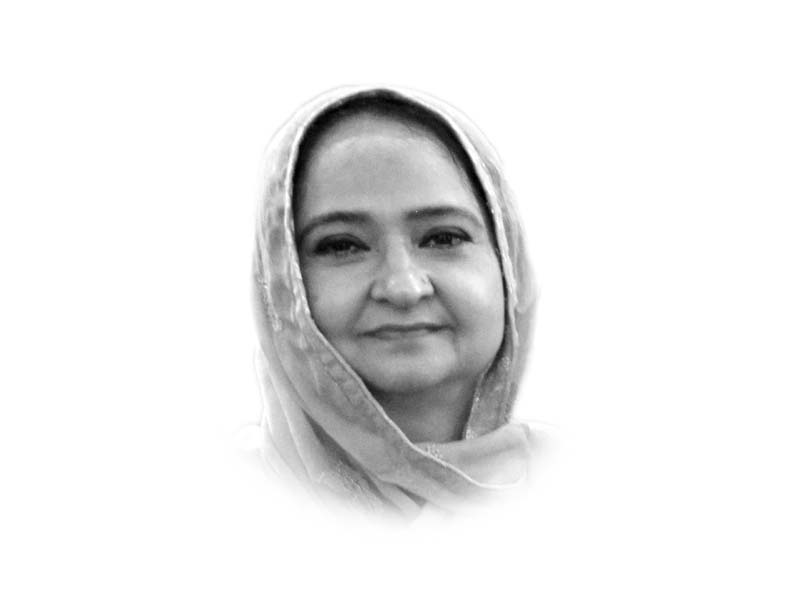 ---
US President Donald Trump bestowed upon India an eclectic range of responsibilities in Afghanistan by declaring it an ally and calling Pakistan a delinquent rather than an ally. Trump appreciated India's contribution in bringing stability to Afghanistan but urged it to help the United States more with that country, especially in the area of economic assistance and development.

Trump's new policy left the Indian ministry of external affairs flushed with excitement and it voiced commitment "to supporting the government and the people of Afghanistan in their efforts to bring peace, security, stability and prosperity in their country". In other words, both Trump and the Indian government accepted that New Delhi was already active to confront the cross-border challenges from Pakistan. Interestingly, this is the first official recognition of the Indian presence in Afghanistan which was earlier denied by Delhi. On this issue Pakistan submitted a dossier at the UN against India on anti-state activities in Balochistan and the presence of a number of Indian consulates close to Pakistan's borders in Afghanistan.

The present policy of Trump is simply an open declaration of the changes already appearing in the policy during the last phase of the Obama administration. On several occasions, while meeting with senior Pakistani officials, there were repeated demands from Washington to 'do more' against terrorism.

A key policy objective of the US in the region is bringing stability to Afghanistan and preventing it from again turning into a safe haven for global terrorists. Washington also wants Islamabad to shut down all Islamist militant groups that are active in Afghanistan, not just those that attack the Pakistani state. Another policy objective is to prevent the outbreak of an India-Pakistan military conflict that could potentially go nuclear. Obama administration officials came into office eight years ago with the idea that they could coax Pakistan into changing key policies by elevating the US-Pakistan partnership. To these ends, Washington instituted a strategic dialogue and increased both economic and military aid levels.

Washington is annoyed at Pakistani leaders for trying to pursue an independent line without taking into account US interests in the region. Moreover, Pakistan unceasingly supports both politically and morally (according to Pakistan) and militarily (according to India) those groups that attack India in an effort to keep it off balance and to draw international mediation into the dispute with India over Kashmir. Pakistan's seemingly unconstrained expansion of its nuclear arsenal, particularly the development of tactical nuclear weapons and extended-range missile systems, also remains a cause for concern, especially with regard to India. Finally, Washington is well aware of Pakistan's ability to frustrate US goals in Afghanistan.

There may be several dimensional effects of this paradigm shift in the US South Asia policy, but the most serious would be the recognition of the expanded role of India in Afghanistan at the expense of Pakistan.

The tension in the relations of these two South Asian states has further intensified after PM Modi's visit to the US in June and the gratitude he received from the Oval Office. Thus, despite serious rights abuses and state-sponsored terrorism in Kashmir, the State Department initially declared the leader of a Kashmiri liberation organisation Syed Salahuddin a terrorist and later his political party, Hizbul Mujahideen, a terrorist outfit. It seems the Trump administration is trying to fulfill the Indian wish list.

The immediate response to Trump's speech was that the US president has taken the Indian side, at the cost of the 16-year war and sacrifices given by the Pakistani state and people. This approach will not be accepted by Pakistan. This will also change the entire scenario of regional politics. It will, for instance, have direct impact on hardliner Modi and his government's policy towards Pakistan. Tensions will increase in the region. It will enable Narendra Modi's administration to take a much stronger stance against Islamabad. In the past, New Delhi and Islamabad have attempted to strengthen joint counter-terrorism operations. But the change in US policy would also halt the counter-terror initiatives between these two states. Terrorist activities both in Pakistan and in Afghanistan are more likely to rise, since Pakistan has also been accusing India of terrorist activities in Pakistan.

The new game of thrones will also disturb the balance of power in the region. Since expanded Indian involvement in Afghanistan doesn't only put it in competition with Pakistan, but also with China. Beijing has defended Islamabad, reminding Washington of Pakistan's great sacrifices" and "important contributions" in the fight against terrorism. "We believe that the international community should fully recognise Pakistan's anti-terrorism efforts".

China is an important actor of the region. It has been investing heavily in both Pakistan and Afghanistan. As part of its "One Belt, One Road" economic programme, Beijing is investing upwards of $46 billion in the China-Pakistan Economic Corridor (CPEC). Not only that, China is Afghanistan's third-largest trading partner, with bilateral trade reaching over $1 billion by 2015. China will definitely respond to the US-Indian nexus in Afghanistan politics.

The US president has also indicated that he would send more US troops to Afghanistan. This is astounding because on one hand the US is negating Pakistan's presence and role in Afghanistan and on the other it is also thinking of a troop surge. It is not clear how the US intends to ensure the logistical supply of arms and ammunition and food to the troops in Afghanistan without Pakistan's support.

Published in The Express Tribune, August 27th, 2017.

Like Opinion & Editorial on Facebook, follow @ETOpEd on Twitter to receive all updates on all our daily pieces.
COMMENTS (6)
Comments are moderated and generally will be posted if they are on-topic and not abusive.
For more information, please see our Comments FAQ