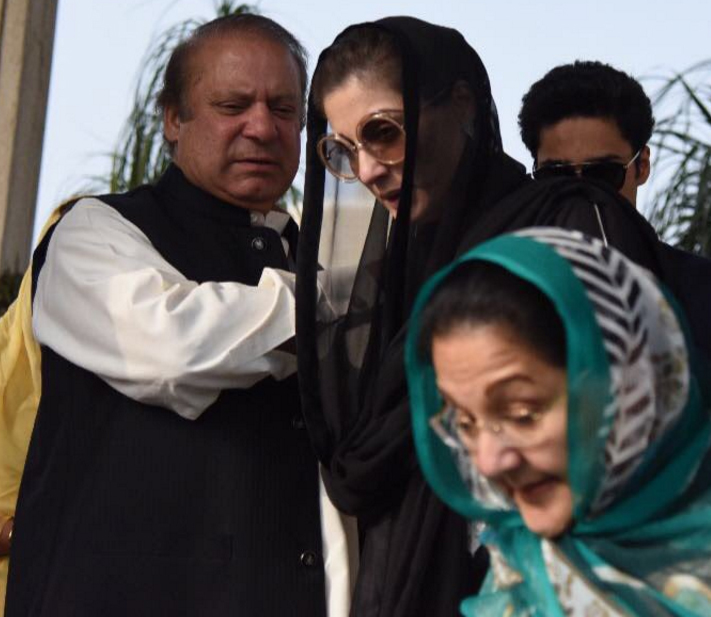 ---
ISLAMABAD: The National Accountability Bureau (NAB) on Friday received details of some 26 accounts operated by deposed prime minister Nawaz Sharif and his family.

The top graft watchdog had earlier requested the State Bank of Pakistan (SBP) to provide complete details of the bank accounts of Sharif, his two sons Hassan and Hussain, daughter Maryam, and son-in-law Captain (retd) Safdar. The SBP has now provided the required details after gathering them from six private banks.

In line with the July 28 judgment of the Supreme Court in the Panamagate case, NAB is currently preparing references against the Sharif family that will be filed before an accountability court.

While disqualifying Sharif for hiding assets in his nomination papers for the 2013 polls, the apex court had ordered NAB to file these references against the former premier and his family members within six week, i.e. till September 8.

NAB gears up for references against Sharifs

The Sharif family has already expressed its distrust in the ongoing accountability process and has refused to appear before NAB investigators to record their statements under Section 161 of the CrPc.

The bank account details – supplied to NAB – were earlier also provided to the Joint Investigation Team (JIT), which had probed into the Sharifs' offshore financial dealings in line with the apex court's verdict.

However, the combined investigation team of NAB – currently preparing corruption references against the Sharifs – had decided to seek fresh details.

NAB had asked the SBP for some extensive details, such as account statements from inception till date, all debit and credit vouchers, records of closed bank accounts and any other facility granted to the persons mentioned.

Review petition: Sharif family challenges top court's jurisdiction

These details have been sought in connection with some three pending references against the deposed premier and his family in connection with the Azizia Steel Company, Hill Metal Establishment, Avenfield properties, and foreign companies owned by the family

A senior NAB official said that after submission of the bank accounts records, the NAB now has completed the record collection process from state departments, including the SBP, Securities and Exchange Commission of Pakistan (SECP) and Federal Investigation Agency (FIA).
COMMENTS (2)
Comments are moderated and generally will be posted if they are on-topic and not abusive.
For more information, please see our Comments FAQ