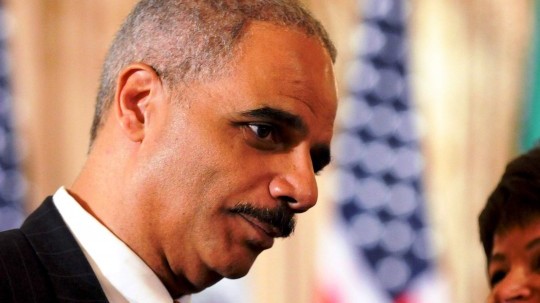 ---
WASHINGTON: US Attorney General Eric Holder assured Pakistan's ambassador to the US Husain Haqqani on Wednesday that "there will be no discrimination, at any level, against the Pakistani-American community, which is very much part of American society," a Pakistani embassy spokesman said.

The meeting discussed "extensive and useful discussion" about the rights of the Pakistani-American community and the progress in Dr Aafia Siddiqui's case. The spokesman added that Ambassador Haqqani "expects that there will a positive outcome" of his meeting with the Attorney-General about Dr. Aafia Siddiqui case. Meanwhile, the Obama administration is making its most detailed public case for why it believes it can lethally target American citizens who join forces with militants, brushing aside protests from human rights groups.

Addressing a Washington conference on Tuesday night, Counterterrorism Adviser to the President John Brennan said US citizens fighting alongside al Qaeda and the Taliban are "legitimate targets" for lethal strikes. "Individuals shouldn't be able to hide behind their US passport, their US citizenship," Brennan said. "If they present a threat to us, we need to make sure that we're able to address that threat appropriately so that they are prevented from carrying out murderous attacks."

Obama's National Security Council recently gave the CIA the green light to kill Anwar al-Awlaki, a US citizenship in Yemen, who was added to the CIA's hit list after he became "operational" in al Qaeda, which claimed responsibility for a failed plot to blow up a US passenger jet on Christmas Day. The decision to target Awlaki was criticised by some human rights groups who argued that Americans accused of wrongdoing are entitled to a fair trial under the US Constitution.

"The president and his advisers should not be conducting a program that targets and kills individuals – including US citizens – off the battlefield when there is no oversight, no due process and no transparency about the program's scope, limits and results," said Jonathan Manes at the American Civil Liberties Union Foundation. Officials say laws protecting Americans' privacy may have made it easier for accused Times Square bomber Faisal Shahzad, to obtain militant training in Pakistan without attention.

Published in the Express Tribune, May 21st, 2010.