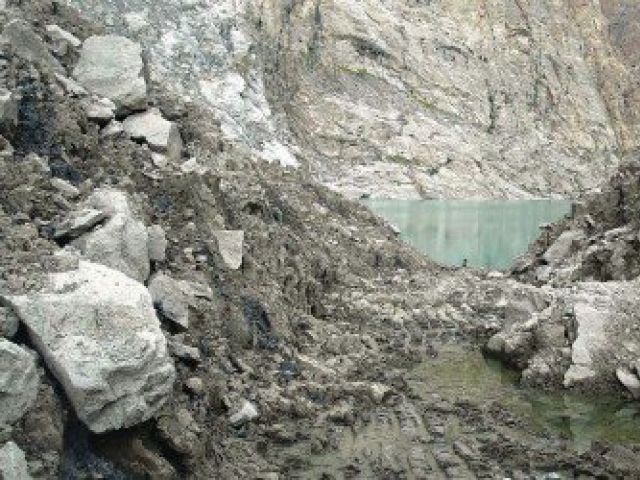 ---
GILGIT: Moderate tremors felt in various parts of Gilgit-Baltistan in the wee hours of Thursday created panic and many people came out of their homes reciting verses of Holy Quran.

The epicentre of the earthquake measuring 4.7 on the Richter Scale was located 37 kilometres southwest of Skardu at the depth of 15 kilometres, Regional Met Office told the media.

The jolts were felt at Gilgit, Astore, Skardu and adjoining areas.

Quake aftermath: Death toll in G-B hits 14

According to reports, people rushed out of their houses in panic and started reciting verses of the Holy Quran seeking divine protection.

Police and districts administrations of the respective areas said that no loss of life and property was reported after the jolts.

In 2015, at least 14 people were killed and 92 others were injured in landslides triggered across Gilgit–Baltistan by an October 26 earthquake. The quake had destroyed 157 houses and partially damaged 406 others across the region. Rs0.6 million was paid to each family that lost a loved one.



Published in The Express Tribune, August 25th, 2017.