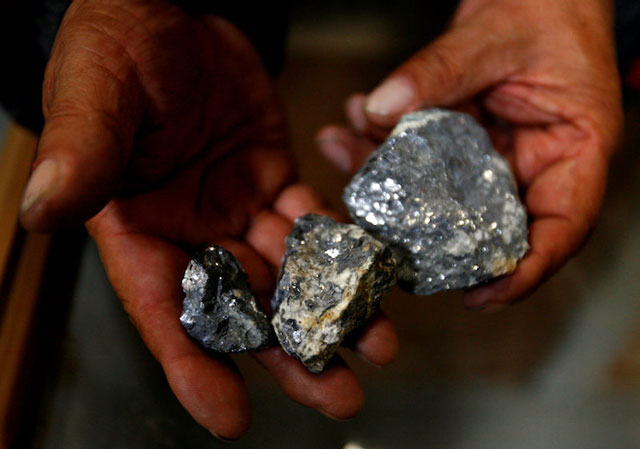 ---
CHENNAI, INDIA: Six out of 10 laborers toiling in southern Indian quarries for granite for tiles, fireplaces and kitchen counters around the world are working in dangerous conditions to repay huge loans, charities mapping the hidden supply chain said on Wednesday.

Governments are among the buyers of granite from India, one of the world's largest exporters of the rock, using it in offices and to landscape public spaces in cities, the rights group India Committee of the Netherlands (ICN) said in a report.

"With no formal contracts, workers are being exploited, underpaid and the entire process has been difficult to map," said Girish Kowale, India head of the charity TFT, which encourages quarries in India to improve labor conditions. "The workforce in this massive industry is highly unorganised and many of the processes are labour intensive."

India train accident injures at least 42

More than 60 per cent of workers interviewed said they are only provided with safety equipment when government inspectors visit, said the report, published jointly with India's Glocal Research and Consultancy Services.

An average of three to four workers die in quarry accidents in south India each year, the report quoted a union coordinator as saying, describing how one man died in 2016 when he fell from 90 feet (27 meters). "It could have been prevented if he had a safety belt tied to the rope," it said, calling on governments and businesses to check for labor abuses in their supply chains.

Tens of thousands of workers risk being killed or injured by explosions or when moving large stones, but their safety is not prioritised and safety guidelines are violated, one of the report's authors, Davuluri Venkateswarlu, said. "There are no helmets, no goggles, no shoes for the workers," he told the Thomson Reuters Foundation.

Campaigners say that debt bondage — when people offer themselves for work as security against a loan or debt inherited from a relative — forces many workers to remain in the quarries, despite the hazardous conditions.

South Asia floods takes more than 750 lives

In southern India's Andhra Pradesh state, 45-year-old Bhimaraju Pathrua has been working in a granite quarry for nearly 30 years to pay back an outstanding debt of 22,000 Indian rupees ($343). He earns 310 Indian rupees ($5) a day, five rupees of which he pays to middlemen who helped him get the job.

Many workers in Telangana state told the researchers that they owed their recruiters between 10,000 and 20,000 Indian rupees ($156 to $312). Almost a quarter of quarry workers interviewed in Telangana and Karnataka states said they were recruited against loans with annual interest rates of up to 35 percent.

"We hope this report will be a wake-up call for the granite sector in India and a call to action to drastically improve the conditions of the workers in the quarries," said ICN's director Gerard Oonk.