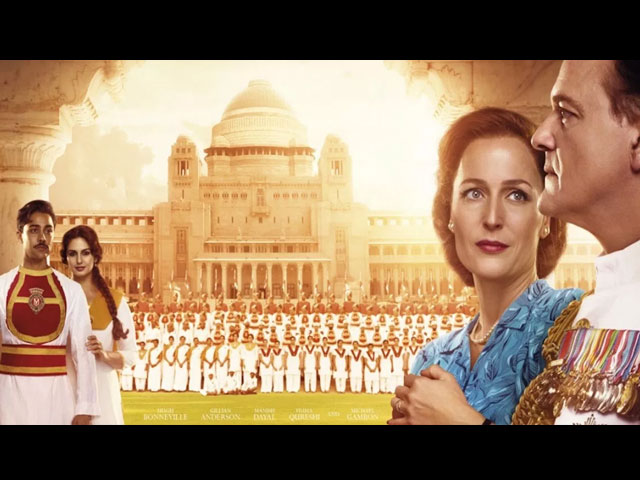 ---
LAHORE/KARACHI: Based on the events of 1947, Gurindra Chadha is back with Partition: 1947 which also stars Huma Qureshi.

Previously titled as The Viceroy's House, Chadha took to Twitter, saying that the movie is now banned in Pakistan.

I'd love to work in Pakistan if the offer is right: Huma Qureshi

"It is unfortunate my film has been banned in Pakistan. It will always be the land of my ancestors," wrote Chadha.


It is unfortunate my film has been banned in Pakistan.it will always be the land of my ancestors. #Partition1947 @humasqureshi @RelianceEnt

— Gurinder Chadha OBE 💙 (@GurinderC) August 20, 2017


Meanwhile in Pakistan, Sindh Film Censor Board secretary Abdul Razzaq Khuhawar confirmed the news, citing the misrepresentation of Jinnah as the sole reason. "It's a historical film and nothing negative is shown against Pakistan. The main reason for banning it was the misrepresentation of Quiad-e-Azam Muhammad Ali Jinnah," he said.

"We felt his character was not portrayed correctly and it felt strange. Although the character only appears in a few scenes as the film mostly revolves around Lord Mountbatten, the actor didn't look like Jinnah at all. If you had seen it, you couldn't tell it was Jinnah. Otherwise, there were no issues with the film."

The Sindh censors deemed it unsuitable, stating that "the political narrative contradicts the national interest of Pakistan."

People still have strong reactions about Partition: Huma Qureshi

While Central Film Censor Board was not available, Punjab censor hasn't received the film for screening yet.

Initially, there used to be a unified central censor board in Pakistan. After the 18th amendment, the censors were devolved into provincial censor boards, giving decision-making power to each province.

Though Balochistan and K-P don't have their censor boards, they turn to CBFC for certification.

Have something to add in the story? Share it in the comments below.