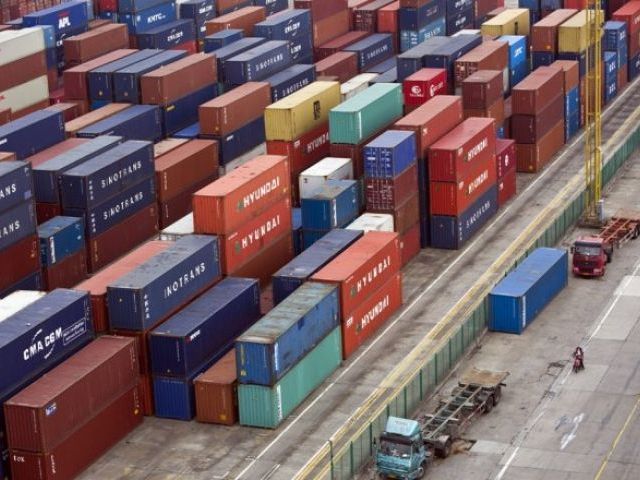 ---
ISLAMABAD: Not surprisingly, South Asian politics is volatile, violent and sometimes vivacious but mostly dull, rusted in the cauldron of solipsism. Generally non-issues enjoy more gravitational might, pyrrhic victories score high.

Trade deficit is one of the nemeses, giving politicians enough space to lambaste treasury benches over the gap, when inward goods and services exceed their outward flow. Politicians, especially those on opposition desks, believe or at least feign that trade deficit is bad for the economy of the country without understanding the economy, political economy and the complications associated with international trade.

Triffen dilemma, if explained to them, can invite shocking revelations, which economists can digest easily but fiery politicians may not. It dictates that a country running a trade surplus must either let its currency rise or let money flow back to the trading partners. An overvalued currency can make its exports more expensive and less competitive.

ICCI expresses concern over record high trade deficit

China does exactly the same. It buys US treasury bonds and sends money back into the US through foreign direct investment from Chinese companies in American businesses. Can this be explained to the quicksilver politicians? Adam Smith had no worries. He is quoted as saying, "there is nothing more ridiculous than worrying about the balance of trade."

Opposition politicians of Pakistan, India, Sri Lanka and Bangladesh have one common belief; the widening trade deficits of their countries are dangerous for their  economies. These countries for many years have tolerated trade deficits along with fast-growing economies.

Common migraine

US President Donald Trump and Indian Prime Minister Narendra Modi hate their respective countries' burgeoning trade deficits. The migraine is common – China. China has trade surpluses with both and with large margins, which is unacceptable to political leaderships of both countries.

USA considers China – a country that can potentially deprive it of international policing – more than an economic rival. In terms of international trade, China has outstripped the US on many fronts, establishing its foothold in economies of hundreds of countries where the US has traditionally been a large stakeholder in trading matters. Trump considers the burgeoning trade deficit with China as a defeat for his country. He also has another fear: can his country clench the crown of the world's largest exporter?

In Pakistan's case, the trade deficit has ballooned to more than $30.5 billion for 2016-17, according to figures released by the State Bank of Pakistan (SBP), which is 42.1% more than that during 2015-16. It is the largest gap in Pakistan's history. Exports of the country fell by 3.1% to $18.5 billion. For the same period, imports increased by 20.6% to $48.53 billion.

Exports amount to 6% of the GDP only. On the other hand, India's exports grew at its fastest speed in five years by 4.7% to $274.65 billion for the fiscal year ended in April 2017. Imports for this period fell by 0.17% to $380 billion, leaving a trade gap of $105.72 billion.

In 2011-12, India's exports grew at a brisk rate of 21.8%. Trade surplus favours China and with India it had a $52.69 billion surplus in 2016-17, with total bilateral trade standing at $71.48 billion. From 2014 to September 2016, demand for Indian exports has shrunk due to weak global demand and a slide in oil and other commodity prices.

According to the Hindustan Times (2017), the Modi government aims to lift India's share in global exports to 5% by 2020, 3.4% higher than its current contribution of 1.6%. Modi's countless hugs to Trump may not be helping on this count; even in private romances self-propelled gestures hardly yield, embarrassing as they may be.

Based on the "America First" policy, USA is devising more restrictive trade policies, revising past agreements and, coupled with Brexit, has made global economic outlook hazier. China, USA, UAE, KSA, Hong Kong and Germany are the largest trade partners of India. Pakistan's major export markets are USA, China, Afghanistan, UK, Germany and UAE.

Trade deficit soars to $30 billion, more borrowing likely

In 2016-17 China has emerged as the largest trade partner of Pakistan. "They are beating us so badly. Every country we lose money with," Irwin (2016) quoted Trump as saying in reference to Mexico and China. With Mexico and China, the US has a trade deficit of $58 billion and $347 billion respectively.

Investment vs savings

IMF's Atish Ghosh (2004) debates that the deficit reflects an excess of imports over exports and may be indicative of competitive problems, but as the current account deficit implies an excess of investment over savings, it could equally be pointing to a highly productive and growing economy.

In India's case, annual average import of gold and jewellery has rocketed $40 billion. In Pakistan, share of food items in the country's total imports has swelled to 15%, with share of motor vehicle imports rising at a rate of 28.7%, according to the Pakistan Economic Survey 2016-17.

After the grant of GSP Plus regime by the EU, Pakistan's exports have grown by 38% in 2016 as compared with 2013. A bit of a relief is that Pakistani products will continue to enjoy duty-free access under EU's GSP Plus status in the UK till March 2019 though the UK has formally exited from EU.

Cotton products, leather and rice comprise more than 70% of Pakistan's exports; but the product base is too narrow and has been the same same for decades. The argument of export diversification made a minuscule inroad into Pakistan's economy.

The Independent (2017) reveals that Bangladesh has trade relations with 198 countries across the world. It traded with 195 countries in 2016-17 and had a trade deficit with 71 countries and a trade surplus with 124. Bangladesh had the highest trade deficit of $6.88 billion with China, $3.99 billion with India and of $1.6 billion with Singapore. Overall its trade deficit touched $5.5 billion.

For the fiscal year 2016, Sri Lanka also had a trade deficit of approximately $10 billion. Its total exports fell by 2.8% compared to 2015. Like Pakistan, its food and beverages imports increased by 0.4% to $ 1.48 billion. Unlike Pakistan, its consumer spending decreased by 8.4% to $3.96 billion due to a massive decline in vehicle imports.

Depressed global demand for tea, spices and agricultural crops from oil-exporting countries was mainly responsible for the decrease in exports. Sri Lanka is unique among South Asian economies in that it has achieved balance of payments surpluses several times.

Remittances and tourism industry revenue allows the country to offset its trade deficit. Sri Lanka also pins hopes on the rise of textile exports after the restoration of GSP plus status by the EU. Pakistan has set a $35 billion export target for 2017-2018 with Rs4 trillion tax collections amid Rs300 billion refund claims. In principle there is no harm in nurturing ambitious dreams, unless they roll into nightmares.

The writer is an alumnus of Potsdam Centre for Public Management Germany and of Geneva Centre for Security Policy Switzerland.



Published in The Express Tribune, August 21st, 2017.

Like Business on Facebook, follow @TribuneBiz on Twitter to stay informed and join in the conversation.
COMMENTS (1)
Comments are moderated and generally will be posted if they are on-topic and not abusive.
For more information, please see our Comments FAQ