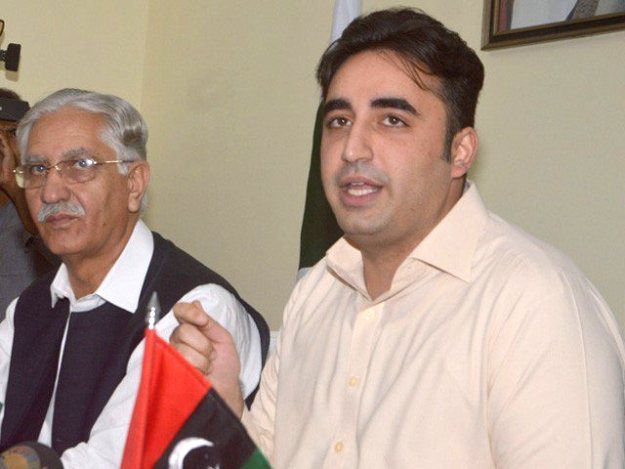 ---
Pakistan People's Party (PPP) Chairman Bilawal Bhutto Zardari said on Sunday that his party still stood by the principles of the Charter of Democracy and it was the Pakistan Muslim League-Nawaz (PML-N) that had betrayed them.

"The Sharif family should accept the top court verdict [that disqualified former PM Nawaz Sharif] instead of linking it to democracy and gaining political mileage out of it," the PPP chief told reporters in Kaghan.

"The PML-N did not stick to the Charter of Democracy and stabbed us in the back when we were in power in the Centre," he added.

Bilawal said there was no threat to democracy and there was an internal wrangling under way for the "throne of Raiwind".

Mansehra rally: Bilawal fires broadside at Nawaz, Imran

The PPP chairman said he welcomed Pakistan Tehreek-e-Insaf chief Imran Khan on entering Sindh's politics.

However, he added, the people of Sindh would reject Khan because his words were contrary to his actions.

"Only one CM ins Sindh was ousted over corruption charges and now he is with the PTI."

The PPP chairman said his party wanted assemblies to complete their tenure.

"We were not allowed to run our election campaign in 2013 and a 'political' judge had banned my father [Asif Ali Zardari]. However that wont's happen this time," he maintained.








COMMENTS (3)
Comments are moderated and generally will be posted if they are on-topic and not abusive.
For more information, please see our Comments FAQ