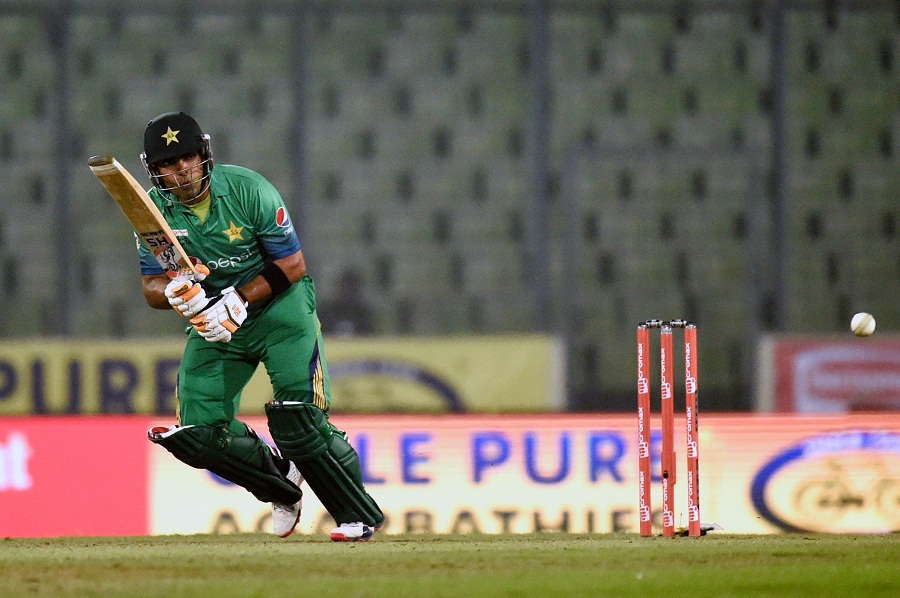 ---
KARACHI: Umar Akmal faces sanction from the Pakistan Cricket Board (PCB) following the out-of-favour batsman's public outburst against head coach Mickey Arthur.

Akmal addressed a news conference on Wednesday in which he lashed out at Arthur, accusing the South African of insulting him and refusing him access to the coaching facilities at the National Cricket Academy (NCA).

"I accept my fitness isn't up to the mark, and I am trying to work on it, and I asked to be allowed a trainer to help me," Akmal said. "But Mickey said I shouldn't even have come to the NCA and should be playing club cricket instead," he said

Umar further claimed Arthur used "demeaning and insulting" language against him.


Umar Akmal set to receive show cause notice over Arthur allegations


"Mickey Arthur abused me and used demeaning and insulting words for me," said Akmal. "No player stepped in to ask him not to use such language for a Pakistan international. It's not befitting of Arthur to abuse Pakistani players."

The PCB said a 'show-cause' notice has been issued to Akmal following the outburst. "The middle-order batsman has seven days to file a reply," the board said on its Twitter feed.

Arthur, who had sent Akmal back from the Champions Trophy squad in England for failing fitness tests, confirmed an exchange of words with the 27-year-old.

"I did tell him a few home truths and said he was always looking for excuses instead of looking at himself," the former South Africa and Australia coach told ESPNcricinfo. "I also told him that he had to earn the right to use our support staff because he is not a contracted cricketer. He can't just walk in here and demand what he wants."

Umar was dropped from the 2017 Champions Trophy squad after failing fitness tests and later was ignored when the central contracts were announced by the PCB for 2017-2018.