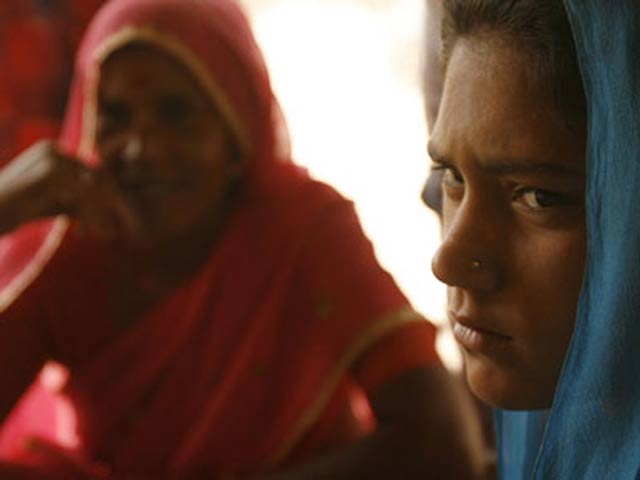 ---
PESHAWAR: Aurat Foundation, a non-profit organisation, has raised concerns regarding the domestic violence bill proposed by the Khyber-Pakhtunkhwa government, saying that the bill did not mention violence against women.

"Women are the main victims of domestic violence, but in the draft bill there is no mention of the protection of women against violence," Aurat Foundation Resident Director Shabina Ayaz told a press conference on Wednesday.

The foundation asked the K-P government to not pass the Domestic Violence (Prevention and Protection) Act soon to be tabled in the K-P Assembly.

Top aide says K-P to adopt bill on domestic violence

Shabina added that more than 180 cases of domestic violence had been reported in the province during the last few months out of which 94 women were murdered by their relatives.

The Council of Islamic Ideology (CII) last year dismissed this bill terming the draft legislation contradictory to Islamic Shariah. After going through a grueling review, the draft was approved by the CII and it was handed back to the K-P government. However, now the women's rights activists have raised their concerns, saying that the bill is not a women friendly legislation.

Shabina also criticised the definition of 'child', who, under the draft law, is a person who at time of commission of offence has not attained the age of fifteen years.  The definition of a 'child' differs according to different laws in Pakistan.

"Most of Pakistani laws are in contradiction with each other, and this will be another addition," she said.

The foundation also criticised the formation of a protection committee mentioned in the draft of the bill. The committee included a medical doctor, one psychologist, a female and male law officer, two women members elected as tehsil councilors, and a religious scholar.

"The formation of this committee is impossible as there are neither enough psychologists nor female law officers available at the local level and it was only the 'religious scholar', who would be available due to which everything would be depended on him."

"We don't believe it [the bill] to be women friendly," said Saima Munir, a senior member of the Aurat Foundation.

She added that women are the major victims of domestic violence and they cannot be ignored in the formation of any law related to domestic violence.

K-P launches helpline against domestic violence

The Aurat Foundation and other organisations working for the prevention of violence against women said they have not been consulted in the drafting of the bill neither by the provincial commission nor the women caucus which had formulated the recommendation and forwarded it to the Council of Islamic Ideology.
COMMENTS
Comments are moderated and generally will be posted if they are on-topic and not abusive.
For more information, please see our Comments FAQ