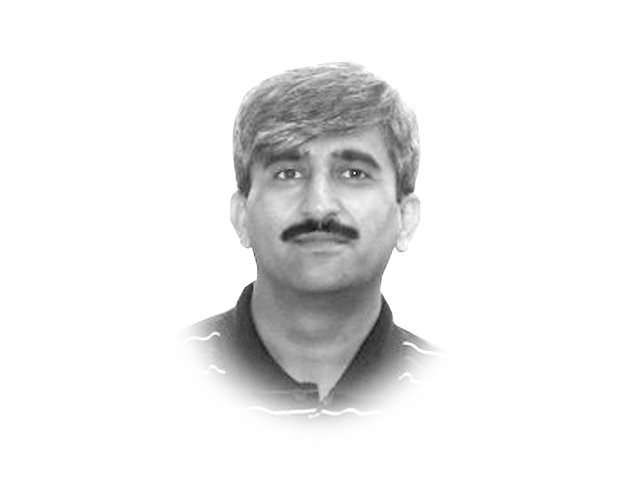 ---
The term 'child marriage' is used to describe a legal or customary union between two people, of whom one or both spouses are below the age of 18. While boys can be subjected to child marriage, the practice affects girls in greater numbers and with graver consequences. Child marriage is often referred to as 'early' and/or 'forced' marriage since children, given their age, are not able to give free, prior and informed consent to their marriage partners or to the timing of their marriage.

While the practice of child marriage is a global issue affecting most regions, it is most common in South Asia and in West and Central Africa, where two out of five girls marry or enter into union before the age of 18, 46% and 41%, respectively.

According to a research study conducted by Rutgers World Population Fund (WPF) in some parts of Punjab, Balochistan and Sindh, 61% of women were children when they got married and more than 77% of marriages were settled under some kind of customary practices. The prevalence of child marriage is mainly high due to poverty, lack of awareness and strict social and cultural taboos especially in rural parts of the country. Education level is strongly interlinked with the practice of child marriages. According to Rutgers WPF research on domestic violence, women who got married before the age of 16 were more often not educated (70%) than women who were 16 or older at the time of their marriage (61%).

According to some key findings of the Pakistan Demographic and Health Survey 2012-13, age at marriage among women in Pakistan is rising. The median age of marriage increased from 19.1 years in 2006-07 to 19.5 years in 2012-13. However, a higher proportion of teenage girls aged 15-19 (14%) are married than teenage boys (2%). The proportion of married women increases rapidly from 14% among women aged 15-19 to 49% among those aged 20-24, and to 90% or above among women aged 30-44. For women, marriage occurs relatively early in Pakistan. Among women aged 25-49, 35% were married by 18, and 54% by 20. Under the age of 16, 1.6% girls are married, while 35% are married off by 18. Among those aged 25-29, 72% of women were married.

Customs like vani and watta satta are some of the traditions that play significant role in girls' early marriages. There is also a mindset that considers a girl an 'amanat' that has to be handed over to her in-laws with her virginity intact. Parents often try to get rid of this 'huge responsibility' as soon as possible.

Generally, there is a lack of awareness among people about the negative consequence of child marriages which is a very important factor. People have little knowledge of the negative impact of early marriages on children, especially girls as the impact on them is multi-fold. Birth registration system is very ineffective and non-responsive and the birth registration for children, especially girls, is never prioritised, which gives room for manipulation regarding the exact age of the child at the time of marriage.

Child marriages have serious consequences for the marrying parties, particularly for girls. Women aged 15 to 19 are twice as likely to die in childbirth, compared to women in their 20s. Girls who marry by age 15 often have four children by the time they reach their early 20s. Infant mortality for children born to mothers under 20, versus those born to mothers 20-29, is significant. When a marriage takes place between two children it is very difficult for them to take up the responsibilities of an adult life. But girls again suffer more because boys often have outlets and escapes because of their contact with the outer world and choices given to them by the patriarchal norms of society, while girls are left with no choice but to undergo generational subjugation.

Largely, there is a lack of awareness among the general public and even duty bearers about the legal regime related to child marriages and there is little awareness about the Child Marriages Restraint Act 1929 or the Sindh Child Marriages Restraint Act 2013, the Women Protection (Criminal Amendment) Act 2000 and the Criminal Law Amendment Act 2011 (the law dealing with anti-women practices). There is also little awareness about these laws among the concerned stakeholders including the communities, duty bearers and media. Similarly, there is little awareness about girls' education and their health rights. Education has been made a fundamental right for children five to 16 years of age under Article 25-A of the constitution of Pakistan but still majority of out-of-school children is girls. Most people do not even know that an early marriage is illegal. Secondly, the marriage registration system is ineffective and weak. The nikah khawan (marriage registrar) and the union council officials do not perform their duties of verifying the age of the persons getting married.

In order to be able to prevent child marriages, special efforts should be made to create widespread awareness among the general communities about the negative consequences of child marriages on children, particularly girls. Similarly, efforts should be made to ensure each girl goes to school and gets education in accordance with Article 25-A of the constitution. Gender disparity in education should be eradicated and special efforts should be made to make sure that every child attends school up to secondary level.

It should be ensured that all present laws related to child rights/child protection are implemented without any discrimination and with a special focus on girls. Similarly, special capacity-building programmes should be initiated for stakeholders particularly the nikah (marriage) registrars, communities, teachers, the police, judiciary and media to be able to prevent child marriages.

It is interesting to note that a 16-year-old girl is not eligible for voting, driving, maintaining a bank account or applying for a CNIC, however, she is considered eligible to take up the responsibilities of married life.

Published in The Express Tribune, August 16th, 2017.

Like Opinion & Editorial on Facebook, follow @ETOpEd on Twitter to receive all updates on all our daily pieces.
COMMENTS
Comments are moderated and generally will be posted if they are on-topic and not abusive.
For more information, please see our Comments FAQ