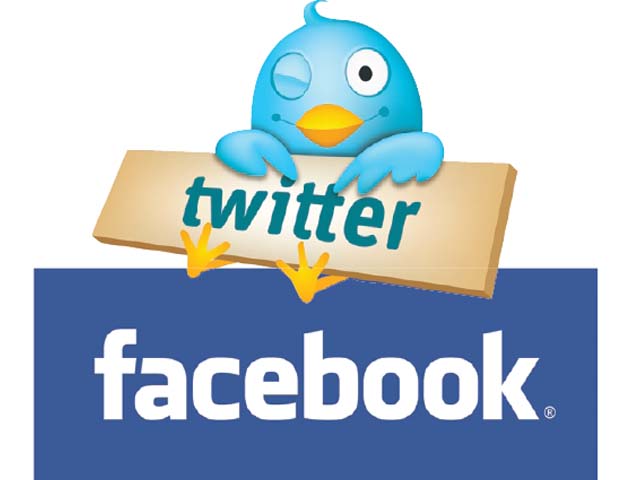 ---
KARACHI: Pakistanis awoke on Thursday to discover that in addition to Facebook, websites such as Flickr, YouTube and Wikipedia are restricted to internet users in the country.

On Wednesday, the Lahore High Court (LHC) responded to a petition by the Muslim Lawyers Movement, ordering that Pakistan's internet regulator block the Facebook website in the entire country till May 31, 2010 when a longer hearing will take place. The Pakistan Telecommunication Authority (PTA) has now gone on to place a ban on popular video sharing website YouTube in an attempt to contain "blasphemous" material.

Wahaj-us-Siraj, the CEO of Nayatel, an internet service provider, said PTA issued an order late on Wednesday seeking an "immediate" blockade of YouTube."It was a serious instruction as they wanted us to do it quickly and let them know after that," he told Reuters. On Wednesday night, BlackBerry services were also suspended "in lieu of LHC order to block Facebook" but were restored on Thursday. However, users were complaining that several services had not been restored.

PTA also blocked access to Wikipedia, an online encyclopedia, but restored access to the website on Thursday evening. The restrictions placed will have an effect on Pakistan's entertainment and fashion industries, which rely heavily on Facebook as a marketing tool. Everything from musicians' new songs, designs by the retail stores Ego and Daaman, invitations to concerts and fashion shows are circulated through Facebook.

The Professionals Respond

Selina Rashid of Lotus PR, which represents several designers, said, "Some companies are in fact entirely digital, dedicated to social networking, which mainly involves advertising and interacting for clients on portals such as Facebook and YouTube. That some of Pakistan's delicate pseudo-religious sensibilities cannot stomach certain basic freedoms, means that working professionals can no longer do an important part of their job, is regressive and detrimental to growth."

Adil Moosajee of the retail brand Ego told The Express Tribune, "Facebook is a medium of communication. If someone uses cell phones to say something negative about a religious figure, will we ban cell phones too? The point is that it is not Facebook that is responsible but the person or the group (who created the page). Facebook should not be blamed.

The website can also be used to spread positive messages." "As far as Ego is concerned, we were going to launch a website and link it with Facebook to draw in traffic from that, but now without Facebook it will be more difficult. If the ban stays we're going to have to move a lot faster with our plans."

Ali Khurshid, the photographer whose images on Flickr landed him a mention in Time magazine, expressed shock at the ban on Flickr, the image-hosting website. "It's unbelievable. I always feared this day would come but I always thought, no, we're not Saudi Arabia. There are ways to get through to Facebook and to the other websites - it won't stop people. My images are for Pakistan! I hope it's temporary. If it continues, we'll just find another way, I'll have my own website but it will be extremely difficult to get the same traffic. It might just be an excuse to have a show instead!"

A musician who chose to remain anonymous said, "If it's a matter of ten days then I don't think it'll have that much of an impact. But if it continues, then it's like having the baby thrown out with the bathwater. A blanket ban or ruling does nothing - it is pandering to a very small minority. For musicians, our events are on Facebook, our pictures are on Flickr, we upload videos to YouTube ... in the long term it will have an impact. "

Students use Wikipedia to gather information and have mixed opinions about the ban. Rabia Habib, a student in Karachi said,"Blocking Facebook is acceptable, because of the current incidents, but not blocking Wikipedia. It will have a major impact on students for whom it provided an easy access to detailed articles. Now students will have to search more and collect bits of information and make sense out of it."

On the other hand, Akifa Amir, a PhD student from Islamabad said, "I don't think it will make any difference since there are other reference sites as well. Instead, it will lower dependency of students who did not use it as a reference site but as a source of plagiarism."

Published in the Express Tribune, May 21st, 2010.
COMMENTS (10)
Comments are moderated and generally will be posted if they are on-topic and not abusive.
For more information, please see our Comments FAQ