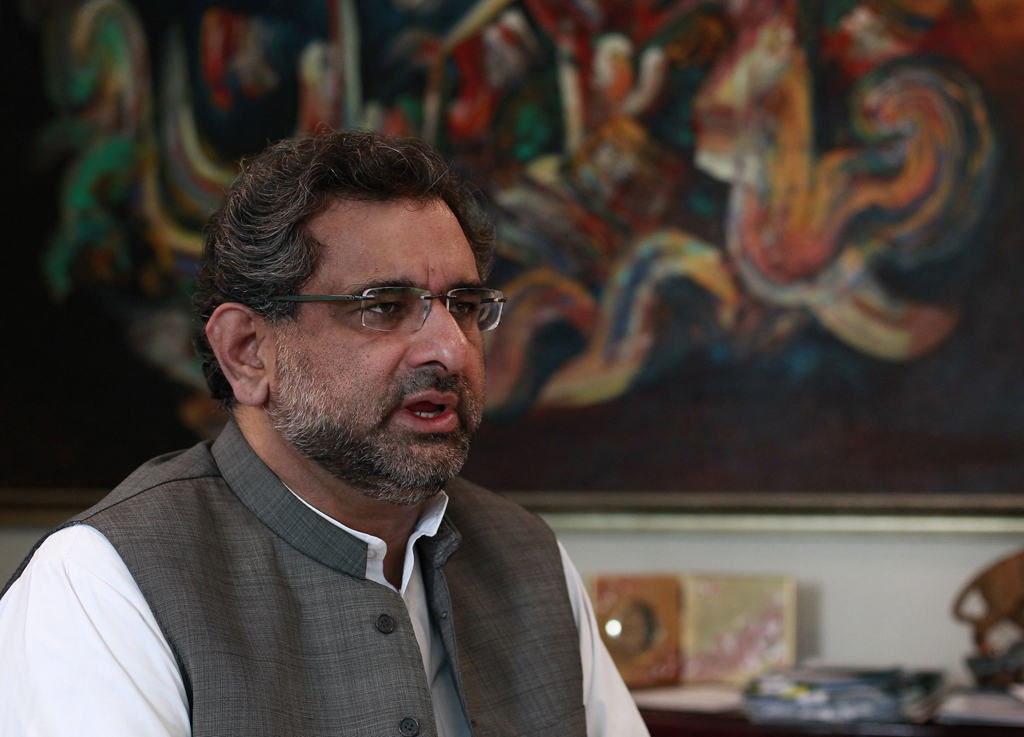 ---
ISLAMABAD: As Shahid Khaqan Abbasi becomes prime minister following his stint as petroleum minister, the government may decide to replace all inefficient thermal power stations with efficient re-gasified liquefied natural gas (RLNG) plants, to be set up as independent power plants (IPPs), in an effort to provide low-cost sustainable electricity, sources say.

The premier is pressing for stopping the consumption of furnace oil, diesel and coal in power production and banking only on the use of RLNG.

A plan is being framed in the backdrop of consistently high oil import bill of the country as well as expensive electricity generation from oil.

The role of competition and incentives

At present, 60% of electricity generated in Pakistan comes from thermal power plants, which are run on high-speed diesel, furnace oil or natural gas. The government believes that there is a dire need to optimise this resource based on efficiency.

Current experiment with three LNG-based power plants - each having production capacity of 1,200 megawatts with 60% efficiency rate - has demonstrated that RLNG can provide the most cost-effective power generation source for Pakistan.




According to sources, a proposal is being reviewed that says inefficient power plants running below 40% efficiency should be set aside and more efficient RLNG-based power projects of varying capacity can be set up under the IPP mechanism. They will provide sustainable low-cost electricity for the consumers.

At present, eight oil-based power plants are generating 3,836MW of electricity, but their efficiency rate is less than 40%. They include Muzaffargarh power station, Jamshoro power station, Hubco plant, AES Lalpir, AES Pak Gen, Saba Power and Kohinoor Electric.

Apart from these, 14 gas-based power plants are generating 4,138MW and are functioning at less than 34% efficiency. Of these, only one plant - Kot Addu Power Company (Kapco) - is operating at 45% efficiency.

Eleven oil-based power plants are producing electricity at an efficiency rate that ranges from 42% to 50%.

During his stint as petroleum minister, Abbasi had presented a plan to former prime minister Nawaz Sharif advocating a ban on the use of furnace oil, diesel and coal in power production.

He argued that RLNG was the only cheaper source of power generation that would improve plant efficiency and save billions of dollars in oil imports.

According to a fuel-efficiency comparison drawn by the petroleum ministry, the cost of consuming RLNG in the Bhikki power plant stood 97% lower than the cost of furnace oil used in the Muzaffargarh thermal power station.

Atlas group to invest $220 million in RLNG plant

Similarly, the cost of RLNG for the Bhikki plant was 83% less than the cost of high-speed diesel consumed in Saif power plant.

Abbasi suggested that Pakistan could save $6-8 billion in four years by running RLNG-fired power plants on the model of Bhikki plant compared to the current furnace oil-based electricity generation.

At present, hydroelectric power has a 34% share in the power generation mix, furnace oil contributes 29%, locally produced natural gas 19%, RLNG 8% and renewable and nuclear energy 5% each.

In 2018, when power production is expected to go up to 33,124 megawatts, the share of hydroelectric power will be 30%, furnace oil 18%, RLNG 16%, local natural gas 12%, imported coal 10%, renewable energy 8%, nuclear power 4% and local coal 2%.

Published in The Express Tribune, August 10th, 2017.

Like Business on Facebook, follow @TribuneBiz on Twitter to stay informed and join in the conversation.