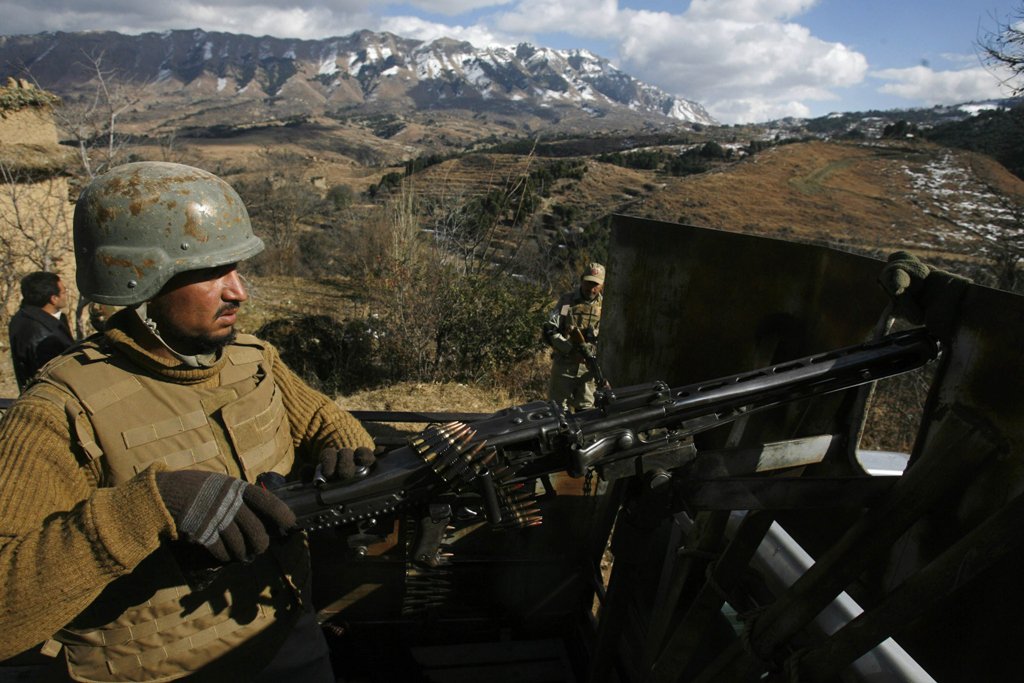 ---
Pakistan has dismissed latest assertions by the US that it is 'selectively' fighting militant groups and allowing insurgents to use its oil for plotting against Afghanistan.

"Pakistan has taken action against all terrorist elements without discrimination. We have never allowed nor will anybody ever be allowed to use Pakistan's soil against any other country," Foreign Office spokesperson Nafees Zakaria told VOA on Sunday.

The spokesperson's remarks came in response to assertions made by HR McMaster, the US National Security Adviser, who said Saturday that the Trump administration wanted regional countries, particularly Pakistan to stop providing "safe haven and support bases" to the [Afghan] Taliban and Haqqani Network.

Four terrorists killed in Balochistan, hideouts destroyed

Zakaria went on to say that Pakistan and the US have been cooperating in counter-terrorism and such issues came under discussion when the acting American envoy for Afghanistan and Pakistan last visited Islamabad.

"We have clarity in this regard, having suffered unparalleled loss of lives of tens of thousands of our citizens and billions of dollars to Pakistan's economy that we have to eradicate the menace completely and we shall continue to fight the terrorists, irrespective," the spokesperson said.

US and Afghan officials have repeatedly voiced their concerns over Pakistan's alleged inaction against insurgents plotting cross-border attacks on its soil and in his recent interview McMaster reiterated those concerns. "This is, of course, you know, a very paradoxical situation, right, where Pakistan is taking great losses. They have fought very hard against these groups, but they've done so really only selectively," he said. Although the American NSA declined to discuss any details of the Trump administration's new Afghan strategy, he insisted that the president has taken some important decisions.

Counter-terror policies to continue: Ahsan Iqbal

According to VOA, the new US strategy is reportedly exploring a fresh approach towards Pakistan that could see more US pressure to address the issue of militant safe havens, expanding drone strikes, reducing aid to Islamabad and downgrading Pakistan's status as a major non-NATO ally. "The US review for the region including Pakistan is still ongoing and we shall await its outcome," said Zakaria.

Meanwhile, Afghan Defence Ministry spokesperson Dawlat Waziri welcomed McMaster's comments on safe havens in Pakistan. "The Afghan government has long maintained that without ending the sanctuaries on the other side of the border, the war in Afghanistan will not end," Waziri said.
COMMENTS (4)
Comments are moderated and generally will be posted if they are on-topic and not abusive.
For more information, please see our Comments FAQ