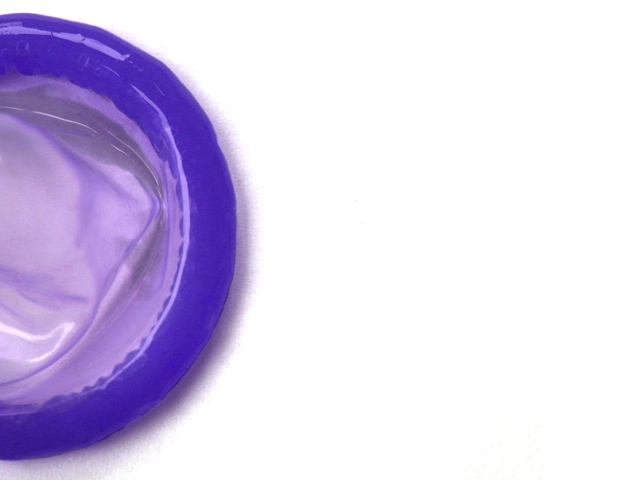 ---
KARACHI: It's all about adding some spice to your sex life, in the literal sense, for Indian brand Manforce Condoms, which made social media waves this week with the launch of its line of achaar-flavoured condoms.

In an announcement on its Facebook page, which has more than 200,000 likes, the popular Indian brand stated, "Presenting the very Indian, Tangy and Tantalizing, ACHAARI Flavoured Condoms."

[fbpost link=""]

The post has been shared around 2,500 times since the company posted the announcement on August 3.

Flavoured condoms have been around for decades and companies have come up with increasingly bizarre offerings to one-up each other, ranging from bacon-flavoured to whiskey, tropical fruits, cannabis, and even garlic-flavoured options!

Durex, an international brand, also announced the launch of the bizarre brinjal-flavoured condom last year, which it later said was a marketing tactic to get people to have the conservation about safe sex.

But this may be the first time that a condom company has targeted South Asians' love for spicy condiments.

Pemra bans 'immoral' condom advertisement

Twitter users, naturally, couldn't keep it on a leash.

There were questions.


Manforce came up with new condom flavor, achari.
What are you manforce, our grandmother?

— Jay (@heyitsjivs) August 4, 2017


And suggestions for more options.


Achaari Flavoured Condoms? Seriously?
What next; bhel puri, vada paav, chicken momo?? #manforce #achaari

— me_gauri (@gauri_mehendale) August 3, 2017
Soon, Manforce will come out with garam masala and imli ka murabba flavour as well.

— Vishal Mehra (@vishal_mehra1) August 4, 2017
Waiting for Raita flavoured condoms now #Manforce

— Mahendra (@DeadMaddy) August 3, 2017


https://twitter.com/nrj_arya/status/893133018973560832

Some wondered if Master Chef India had anything to do with the ad.


Meanwhile at the Manforce Condom RnD lab.... pic.twitter.com/TrYFUDxjzQ

— Kajol Srinivasan (@LOLrakshak) August 4, 2017


Others thought it may be a means to meet the UN's Sustainable Development Goals.

Around a third of married women use contraceptives in Pakistan

https://twitter.com/apka_hamdard_/status/893313507487305728

Then, there were the jokers.

https://twitter.com/galat_fehmi/status/893163775217500160


You either go Brahmachaari or Achaari #Manforce

— Avinash Iyer (@IyerAvin) August 3, 2017


The need to talk about birth control

Keeping the unusual approach adopted by Manforce to promote condoms aside, hilarious and sometimes controversial marketing techniques are the best means for contraceptive-producing companies to get their messages heard in traditionally conservative countries like India and neighbouring Pakistan, where condom ads are regularly banned from airing over 'indecent content'.

Population control and planning is the need of the hour for both South Asian giants which rank second and sixth, respectively, on the list of the world's top 50 most populated countries.

In 2014-15, the contraceptive prevalence rate in India was 53.3% while in Pakistan it was only 25.54%. The governments of both countries are making efforts to increase the use of contraceptives in both countries, which would not only help avoid unplanned pregnancies but also lifelong and potentially fatal diseases such as hepatitis and AIDS.