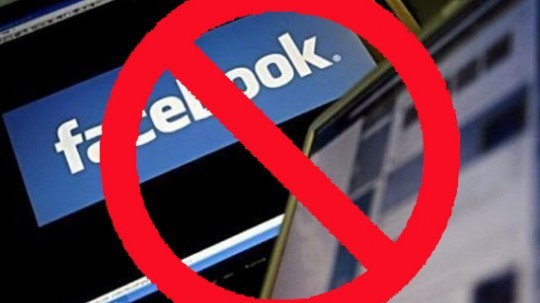 ---
KARACHI: A press conference has been called at the Karachi Press Club on May 20, 2010 to discuss Internet censorship in Pakistan.

This protest against the Facebook ban is taking place as protests against Facebook continue across the country. Civil society members have invited the public to participate in the discussion and protest against the nationwide ban against Facebook. In a statement issued to the media the group arranging the press conference states:

"While we recognize that sites on the Internet are used to spew hatred and incite violence, we steadfastly believe that governments have no right to control access to information. We believe that every citizen has an inalienable right to freely access information and by censoring Facebook, the Government of Pakistan has taken away that right. This action will have a very negative impact on Pakistan, especially considering that countless small businesses, nonprofit organizations, restaurants, art galleries, magazines, and media outlets use Facebook to conduct day-to-day business and share information with their stakeholders.
In 2006, the Supreme Court of Pakistan banned the entire blogspot.com domain for over 18 months over a similar incident where only one blog carried blasphemous cartoons. Thousands of Pakistani bloggers were deprived of the freedom to express themselves and interact with others. The Pakistan Telecommunication Authority now has the ability to block specific pages on the Internet and could have banned just the single blasphemous page. As members of civil society and professionals who depend on social media networks for our daily communications, we demand the immediate restoration of Facebook and an end to Internet censorship by the Government of Pakistan."

Bloggers and civil society members like Dr Awab Alvi, Sabeen Mahmud and Zaheer Kidvai will be speaking at the event. "We want the more saner voices to be heard," said Sabeen Mahmud, Director of Peace Niche while speaking to The Express Tribune. "I have been against censorship practically all my life. Self-regulation is important. If there are certain things one feels should not be watched, they can avoid it. But banning an entire site - an entire platform of communication - is a violation of our rights."
COMMENTS (60)
Comments are moderated and generally will be posted if they are on-topic and not abusive.
For more information, please see our Comments FAQ