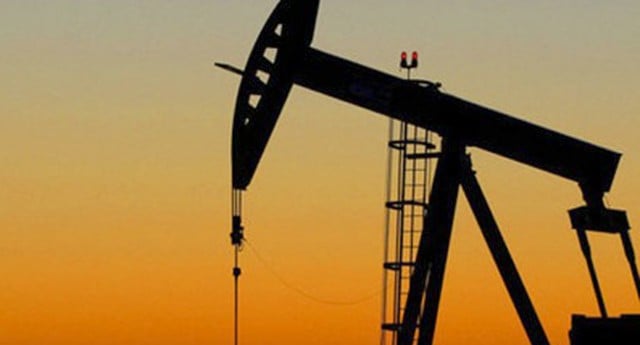 ---
KARACHI: The decline in global crude oil prices will help shrink Pakistan's current account deficit, an analyst said.

"This will also help ease the rising inflation in the country," commented Nauman Khan, analyst at Invest Capital Investment Bank Ltd. Global crude oil prices have dropped from recent highs of $86.84 per barrel on May 3 to around $70/bbl. The ripple effect of the Greece debt crisis and mounting US crude oil inventory have resulted in a decline in crude oil prices.

"Oil constitutes around 30 per cent of the total import bill and as our current account deficit shrinks with the decline in oil prices, the pressure of rising inflation also seems to ease in coming months," he explained. International energy agencies have revised 'downward' their crude oil demand forecast for 2010 by 0.2 million barrels per day to 86.4mbpd. The historical gross domestic product (GDP) growth to oil demand correlation does not fully capture future crude oil market dynamics, mainly on account of fiscal constraints faced by various governments in the form of declining oilrelated subsidies, said the research report of Invest Capital Investment Bank Ltd.

US oil inventories have continued to show a rising trend. In absolute terms, on the one hand crude oil inventory by the end of April 2010 is three per cent below the levels recorded in April 2009, but on the other hand, stands 13 per cent above the levels recorded in April 2008, which is indicative of weak crude oil demand. The cumulative effect of the two advocates weak oil prices. Owing to the Greece debt crisis, the 16-nation common currency euro has been battered against the US dollar.

The crisis has revealed the structural weakness in the eurozone and as a result the euro depreciated against the dollar from its record high of 1.51 to the current 1.22, down 19 per cent. This in turn enhances the opportunity cost of holding an extra barrel of crude oil in dollar and therefore directs the funds flow to go away from the crude market to the US dollar-based investment instruments. Based on the current developments, it can be said that crude oil is fairly priced around the levels of $70/bbl, with major price determinant being fundamental demand and supply rather than financial markets, the analyst said.

Published in the Express Tribune, May 20th, 2010.
COMMENTS
Comments are moderated and generally will be posted if they are on-topic and not abusive.
For more information, please see our Comments FAQ