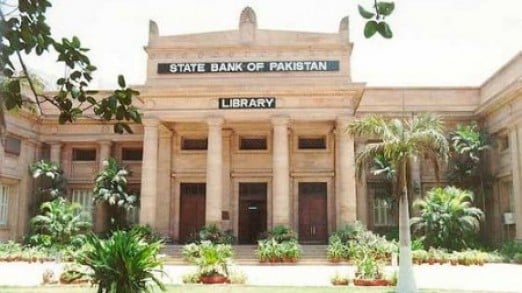 ---
KARACHI: Pakistan has received a fifth tranche, amounting to $1.13 billion, of an $11.3 billion International Monetary Fund (IMF) loan, a state bank official said on Wednesday.

"We received $1.13 billion from the IMF, and this amount will be reflected in foreign exchange reserves data next week," said Syed Wasimuddin, chief spokesman at the State Bank of Pakistan. The IMF's board agreed to release the $1.13 billion in aid for Pakistan and waive some of its requirements at a review last Friday.

Including the latest disbursement, Pakistan has drawn about $7.27 billion of the loan. Foreign exchange reserves rose to $15.36 billion in the week that ended on May 7. They set a record high of $16.5 billion in October 2007 but fell steadily to $6.6 billion by November 2008.

Published in the Express Tribune, May 20th, 2010.
COMMENTS
Comments are moderated and generally will be posted if they are on-topic and not abusive.
For more information, please see our Comments FAQ