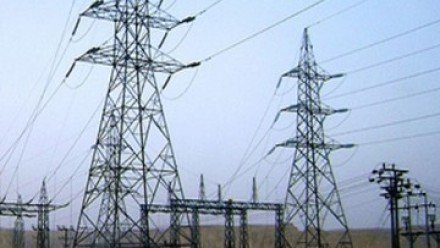 ---
KARACHI: Electricity connections are unavailable to 70 million while gas connections are unavailable to 130 million people in Pakistan, said the CEO of the Alternate Energy Development Board (AEDB), Arif Alauddin.

He was addressing the inaugural session of POGEE, the eighth international exhibition for the energy industry, at the Karachi Expo Centre on Wednesday. The exhibition will continue for three days. Alauddin said that the government had purchased liquid fuel worth $12 billion in 2008 and $13 billion in 2009. He said that Alternative and Renewable Energy (ARE) was being considered the resource of the 21st century and that it was beginning to get the attention it deserved.

Pakistan has made significant progress in the field of ARE over the past two years, he said and added that the AEDB is making all-out efforts to develop various ARE technologies in Pakistan. Alauddin said that 40,000 solar water heaters, which would produce 1,200 megawatts of electricity, were being installed in the northern areas of the country. Other than those, five wind power projects with a capacity to produce 400 megawatts of energy were also being set up, he remarked. He said that the AEDB's achievements over the last two years could be measured by the number of investors visiting Pakistan and the amount of investments being attracted by this sector.

A five-year energy development plan is underway that would be announced in June this year, said Alauddin. He said that Pakistan has been blessed with various kinds of energy reserves like vast coal reserves. And that it was imperative that the energy sector be improved as it could reduce poverty, inflation and unemployment in the country. The government is working hard to overcome the energy crises and that it needed the help of the people in this regard to succeed. As it stands now, the government is forced to cut energy from productive sectors, said Alauddin.

Published  in the Express Tribune, May 20th,  2010.
COMMENTS
Comments are moderated and generally will be posted if they are on-topic and not abusive.
For more information, please see our Comments FAQ