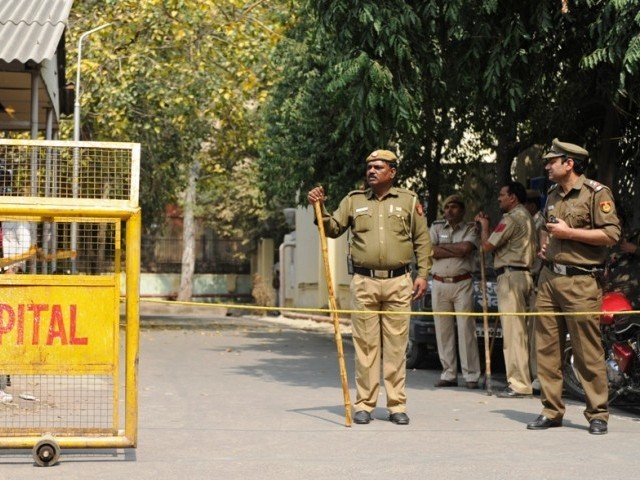 ---
An Indian police officer has been arrested on charges of raping his daughter inside a police post in the state of Uttar Pradesh.

The assistant sub-inspector, posted at Manth chowki of Mathura at the Agra-Delhi Yamuna Expressway, was set to retire after three days, The Times of India reported.

According to his colleagues, it was difficult for them to believe that the 58-year-old who was looking forward to be with his grown-up sons and grandchildren in superannuation could do something like this with his 35-year-old married daughter.

Indian baby dies after 'rapists' throw her from rickshaw

"The accused has been arrested and placed under suspension," circle officer Sanjay Kumar Sagar said, adding the daughter has filed a complaint alleging that the cop raped her when she had come to meet him at the police post on Monday.

Meanwhile, police sources said the accused has admitted to his crime and also claimed that his daughter 'provoked' him to do this. "During preliminary investigation, the woman revealed that her father had physically abused her when she was a 14-year-old," they said. "After her marriage, her sexual exploitation stopped and she didn't suspect that her father would assault her again after so long."

In her complaint, the victim maintained that she came to Agra for some medical tests and since it got late, she decided to stay with her father at the post for the night and come back to Agra for more tests instead of going to her in-laws' house in Firozabad.

Are cows safer than women in India? This photographer seems to think so

"I thought my father must have changed in so many years, but I was proved wrong," she told police. Soon after the incident, she called up her husband who came to the spot and called up police.

This article originally appeared on The Times of India.