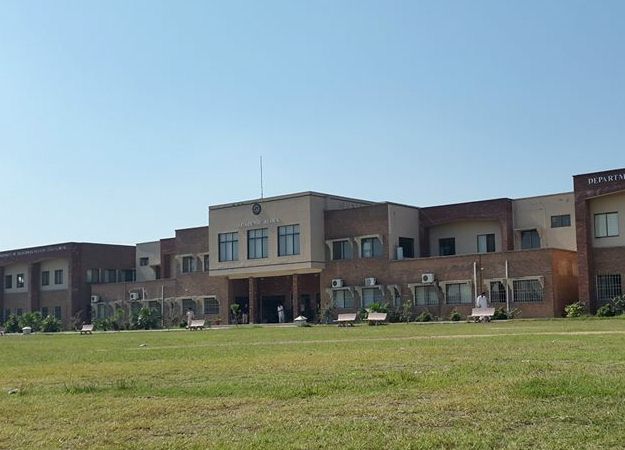 ---
PESHAWAR: The Khyber Pakhtunkhwa government has upgraded the University of Engineering Technology (UET), Mardan Campus into a full-fledged university, namely the University of Engineering and Technology Mardan.

According to a notification issued by the K-P Higher Education, Archives and Library Department on June 22, the authorities have upgrade the university campus into a full-fledged university with immediate effect.

K-P favours colleges over universities

The UET Peshawar has a total of five campuses, including the Abbottabad Campus, Bannu Campus, Jalozai Campus, Kohat Campus and the Mardan Campus.  The UET Mardan Campus was established in 2002. The campus is spread over an area of more than 22 acres, consisting of an administration block, academic blocks, recreation centre, and students and faculty housing. The campus offers three engineering undergraduate programs: Telecommunication Engineering, Computer Software Engineering and Electrical (Power/Communication) Engineering.

Speaking to The Express Tribune, a K-P Higher Education Department official, wishing to remain unnamed, said the K-P chief minister had approved upgrading the campus to a university a month ago. He added that after a detailed discussion, the higher eduction department issued the notification. According to the official, a charter would be made for university, where the vice chancellor and other key positions would be announced after the Eidul Fitr holidays.

K-P picks VCs for nine universities

He said at this stage, the department would fully support the university in all administrative steps, and in future its capacity would be enhanced.

Currently, there are a total of 21 public and 10 private universities in Khyber Pakhtunkhwa, and with this addition, the number of public sector universities will increase to 22.