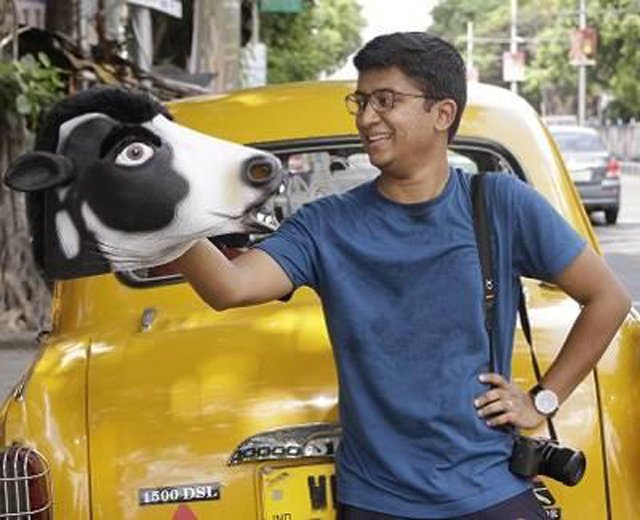 ---
India has seen a rise in cow protection laws in the last few years. Lengthy sentences and harsh punishments are given to those who kill the animal. At the same time, crimes against women have gone up with widespread reports of rape and sexual harassment.

Surprisingly, cow protection laws are better enforced than laws that protect women, which got 24-year-old independent artist Sujatro Ghosh wondering, "Are cows safer than women in India?"




Gohash thus started a protest by asking women to wear cow masks in public places. "The incidents in Dadri and the other cow slaughtering incidents made me ponder about what could I do to stand up for it," Ghosh told BuzzFeed.

India school head arrested over child rape

One of the participants, Reetwija Chakraborty, said that while she didn't feel safer in the mask, she enjoyed engaging with crowds.




"While sporting a cow mask in the middle of a crowded street or in front of some of the busiest tourist places meant that you attracted more attention than usual, being inside the cow mask was powerful," she told BuzzFeed.

Indian police arrest three over murder of Muslim by cow vigilante mob

Another participant, Suchismita, said, "As a woman, the question of harassment and insecurity has been a part and parcel of my life. In the past few years, this question has been at the forefront in every single discourse. Rather than addressing it, there have been repeated examples of sidelining it with more trivial matters. In a country with astounding levels of rape, molestation, abuse and other manners of crimes perpetrated against women, it is beyond sick that the matter of cow protection and religion has more traction."




Gohash shared the pictures on his Instagram where he said, "My art comes as a form of protest. In my country cows are more important than a woman's life with more security. (Reference: Majority of Hindus believe cow as their holy animal and they worship it though Majority of Muslims consume it as a part of their daily meal.) The debate is never ending - whether to consume or worship it - but gaining political benefits out of it is wrong. Why not let the people decide what they want to consume."

The message he wanted to make was loud and clear. "If we can protect cows then why not women?"