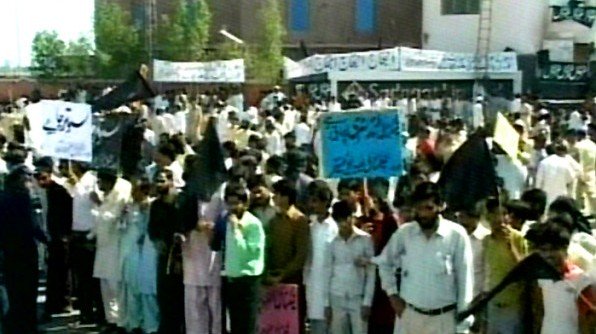 ---
KARACHI: The All Pakistan Textile Mills Association (APTMA) continued its strike for a second day on Wednesday.

The call for a two-day strike was given by the APTMA to protest against the imposition of 15 per cent regulatory duty on yarn exports as it has demanded for duty free yarn export.

The spinners association warned that if the government does not revert its decision, the strike could be extended to an indefinite period.

Most of the small and medium textile units in the country remained  closed. Black banners were hoisted outside mills as a sign of protest.

The spinners said that spinning mills can not afford to produce yarn from expensive imported cotton and sell it at lesser price. They fear that the duty on yarn will result in large scale closure of spinning mills.