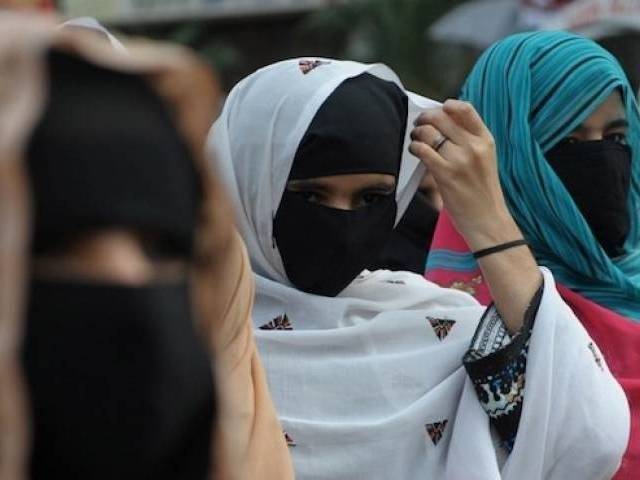 ---
ISLAMABAD: The government has proposed an amount of Rs2.7 billion for women empowerment, and their socio-economic development during the Five Year Plan period from 2013-18.

Education, employment and access to information are key parameters, which reflect an overall status of women in the social context.

The empowerment of a woman is dependent on her participation in household decision-making, mobility, ownership of property and freedom to spend and her role as a decision-maker in society, 11th Five Year Plan data revealed.

The province in the lead on women's empowerment

The female labour participation rate is about 22.7 per cent as compared to 83.3 per cent male participation in production.

Labour force participation

The prevalence of gender inequality in labour force participation leads to economic disempowerment of women in their families and at the national level.

In the public sphere, majority of women work as unpaid family labour in agriculture and hold low paid, low skilled jobs, at the lowest tier of the industrial labour force in the urban areas. Occupational segregation characterises that women are concentrated in certain sectors (agriculture, services) and within the sector hold lower positions.

Women, who are counted as employed include employees, self-employed, unpaid family helpers and generally engaged in low-skilled and low-wage economic activities. More than half of women earn less than 60 per cent income as compared to men. Bulk of female labour force is engaged in informal sector and still requires legal protection and effective implementation of the labour welfare policies. In the urban informal sector, 67.5 per cent women work in diverse manufacturing sector mostly as home-based or casual worker on exploitative wages or employed as domestic workers on extremely low remuneration.

Challenges

The major challenges faced to improve standard of women empowerment in the country were weak law enforcement impeding realization of equal rights for women.

Gender balance: 'Empower women as per local environment'

While non-recognition of women's work in the rural setup and informal sector in the Gross Development Production, lack of access to resources, facilities and entitlements - economic, social and political are also major hindrances.

Ineffective representation of women issues and concerns in policy-formulation and implementation processes, besides exclusion of the gender consciousness in hard sectors also decrease space of women progress.

Dimensions of gender gap in education, health and restriction on mobility and inadequate health and reproductive outcomes besides a lack of awareness among women regarding the disaster risk reduction also reduce the productivity of women in national progress.

PM programme

On the special directives of Prime Minister Nawaz Sharif, 50 per cent participation of women was ensured in PM's Youth Loan Schemes for the empowerment of women.

Pakistan is committed to meeting the Sustainable Development Goals (SDGs) and the Gender Equality; Ending all forms of discrimination against women and girls and for the purpose the government has taken a number of steps. Encouraging women employment it has announced a 10 per cent quota for women in public sector employment; Punjab raised this to 15 per cent and Sindh to 25 per cent during the year 2016-17.

According to Economic Survey 2016-17, Punjab has lifted the ban on recruitment and 25,000 posts for women have been created at different tiers, and 70 per cent of jobs in primary education have been earmarked for women. Moreover, Punjab Fair Representation of Women Act 2014 ensures 33 per cent representation of women on all boards of statutory bodies and public sector companies.

The Waseela-e-Sehat (Life and Health Insurance) programmes under Benazir Income Support Programme (BISP), subsidises healthcare for beneficiaries and life insurance provided to one million women, the premium is paid by the programme. Waseela-Taleem (Primary Education) under BISP encourages beneficiary families to send their children ages 5-12 years to school through a co-responsibility cash transfer of Rs200 per child (limit to three per family).

Being a state party to the Convention on Elimination of All Forms of Discrimination against Women (CEDAW), Pakistan is committed to implement its provisions in true spirit.

Women Empowerment: G-B govt, AKRSP sign agreement

The government has already taken measures to ensure women'sright as envisaged in the CEDAW.

Acknowledging honour killings one of the most critical problems facing the country, the present government has enacted effective legislation to address women's issues with a view to safeguard their rights including Criminal Law (Amendment - Offences in the name or pretext of Honour) Act, 2016 and Criminal Law (Amendment - Offences Relating to Rape 2016).

Women are being encouraged to fully participate in electoral process and in this regard a Gender Cell in Election Commission of Pakistan has been established.

Published in The Express Tribune, June 19th, 2017.
COMMENTS
Comments are moderated and generally will be posted if they are on-topic and not abusive.
For more information, please see our Comments FAQ