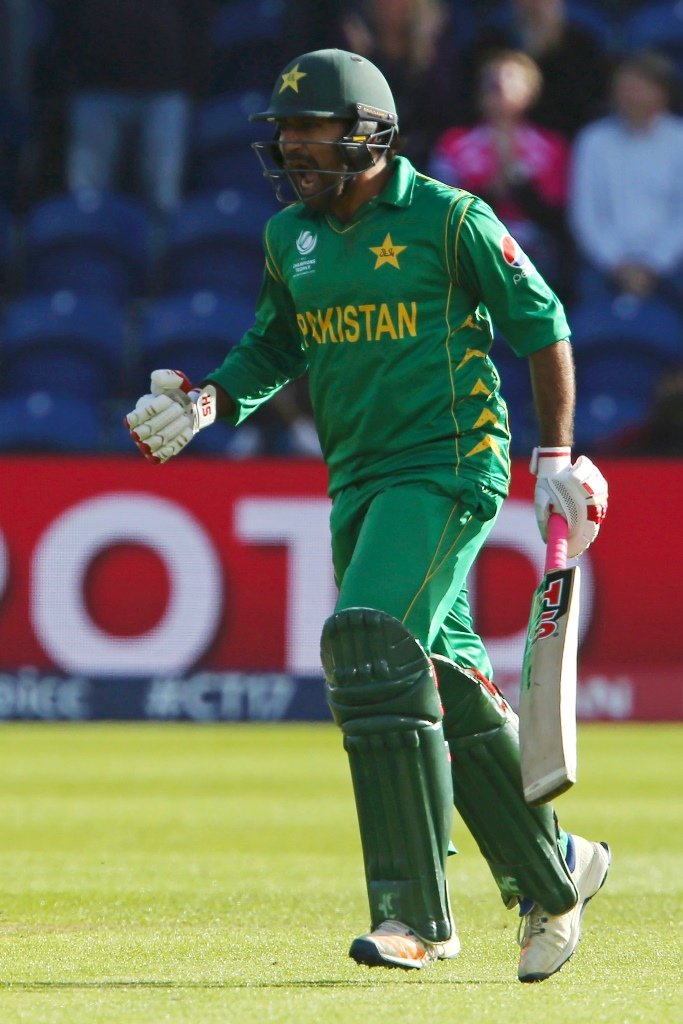 ---
Pakistan are so beautifully unpredictable that even we here at The Express Tribune cannot predict them. This is the eulogy we had written when they were seven wickets down; before they came back from the dead. We admit it, we were wrong. We were so gloriously wrong. We thought it fit to not amend them. This is an admission of our mistake.

Why is Azhar Ali in this side?

Everybody needs to be held accountable for this. Chief selector Inzamamul Haq needs to answer why he was picked in the first place, considering Azhar was dropped in the last series of the West Indies and didn't even play in the Pakistan Cup. He was selected in the side on the basis of which performance?


Sarfraz, Amir lead Pakistan to Champions Trophy semi-finals


Coach Mickey Arthur and skipper Sarfraz Ahmed need to answer why Azhar was picked in the side, despite being painfully incapable of playing the 'modern cricket' they have been promising the fans for some time now. It is not that he was the worst batsman in the side, it is that the others, while poor in this tournament, are at least capable of meeting the demands placed on a modern batsman.

Inzamam to blame for unbalanced squad

With only eight specialist batsmen to pick from, there was only so much Sarfraz and Arthur could do. Both Ahmad Shahzad and Azhar Ali are unfit for limited-overs cricket at this level, which means they had six batsmen at their disposal.

Out of them one was Haris Sohail — clearly not trusted by the management — and the untested Fakhar Zaman, who hadn't even made his debut. This meant the batsmen in the side had little competition to keep them on their toes and the management had precious little replacement for out-of-form batsmen.

The batsmen are not fit for purpose

Babar Azam made 49 in three innings (being dismissed twice), Mohammad Hafeez made 60 in three innings and Shoaib Malik made 42 in three innings (being dismissed twice). These make up the backbone of the Pakistan batting line-up; namely from number three to number five.


Sarfraz confident ahead of must-win Sri Lanka game


To make matters worse — barring Malik's run-out against India — all of their dismissals came on balls that didn't deserve a wicket. To make matters even worse, Babar and Hafeez both had a strike-rate of less than 60.

Sarfraz needs more time

Yes his team selection was poor and often he ends up making the players more nervous when he should be calming them down. But finally some attacking intent is shown in the field.

Bringing on your strike duo in Junaid Khan and Mohammad Amir was an inspired move, and it allowed Pakistan back in the game at a time when Angelo Mathews and Niroshan Dickwella were threatening to run away with it.

The rigid nature of the batting order, and his own insistence to come in at number six, is cause for concern but at least there are steps — no matter how small — being made in the right direction.

He needs to make the hard decisions and drop the deadweight from the side as well, no matter how much he likes them.
COMMENTS (21)
Comments are moderated and generally will be posted if they are on-topic and not abusive.
For more information, please see our Comments FAQ