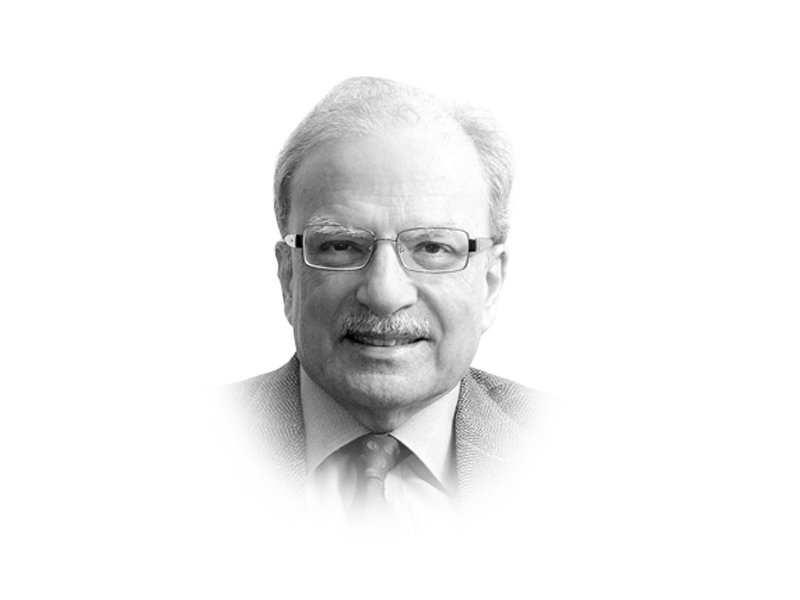 ---
If one follows the press in the West, it becomes apparent that in Europe and the United States, Pakistan is regarded as one of the fountains from which flows a great deal of terrorism affecting these countries. This impression has been created not only in the minds of the people who follow the mainstream news media but has also begun to form in the thinking of those making public policy in some of the more important Western capitals. This is important since Pakistan has a number of large diasporas across the world. How they are viewed and how they are treated is significant for the country's overall economic and political progress.

As an example of how Pakistan is getting to be viewed in the West is the stance adopted by President Donald Trump in the speech he gave at Riyadh, the first stop in his maiden trip as the US chief executive. While referring to the countries that have suffered from terrorism, he mentioned India but not Pakistan. Apart from Syria and Iraq, Pakistan has lost more lives to terrorist activities than any other country. In Trump's view — and also possibly in the minds of several other Western leaders — Pakistan is not regarded as a victim of terrorism but as a place from which some of these activities originate.

There is, of course, good reason why Pakistan has begun to be identified as one of the sources of international terrorism. A number of high-profile terrorist attacks have been committed by men — and in one case a woman as well — of Pakistani origin. The couple, Syed Rizwan Farook and Tashfeen Malik, that murdered more than a dozen people in San Bernardino, California, were of Pakistani extraction. The woman had gone to a religious school in South Punjab before marrying a young man of Pakistani origin and moving to the United States. What was an extraordinary circumstance about the couple was that they left behind a child when they went on the killing rampage, knowing full well that they may not survive the act they were setting out to commit. The same was the case of a man involved in the London episode. Then there was the case of Feisal Shahzad who, on May 1, 2010, tried to set off a bomb in New York City's Time Square. After spending years in America, he took some time off and went to Pakistan and picked up extreme religious views. The bomb failed to go off.

One of the three men who carried out the gruesome attack on innocent people in London on June 3 was of Pakistani origin. Khuram Shahzad Butt was born in Pakistan but moved to London at a young age. According to one account, "he spoke English salted with East London slang and was a fan of the Arsenal soccer team." He was wearing the soccer team's jersey when he and two other attackers killed seven people and wounded 48 in the vehicular and knife attacks in central London. Butt did not quite fit the typical profile of a violent extremist. He was not an angry young man who was determined to attack the society that had failed to absorb him. What stood out about him was extreme religiosity. He had joined Al Muhajiroun, a religious organisation run by Anjem Choudary, a cleric who was involved in radicalising hundreds of young Britons over the past two decades. Many of these young men went to Syria and joined the ranks of the Islamic State. However, Butt did not adopt a low profile. He appeared in a documentary The Jihadis Next Door which showed him praying in a London park.

Is it possible to draw a composite picture of the perpetrators of these crimes? What stands out about these individuals is religious extremism. For instance, Butt, the London terrorist, had vocalised his extremist views for years, including ranting that voting in British elections was "against Islam." Neighbours said Butt would not address women outside of his family. His wife wore a full veil. But all that notwithstanding, he was well integrated into the multi-racial community in which he and his family lived.

Academics are struggling to understand what motivates ordinary people to resort to extreme violence as a way of projecting their beliefs. "There must be a deviancy, an insanity even, that afflicts those who are motivated to kill for their beliefs," wrote Anjana Ahuja in an article published by the Financial Times. She reviewed the writings in the special issue of the journal American Psychologist devoted to terrorism and radicalisation. After decades of inquiry, academics are no closer to comprehending why some individuals are spurred to turn radical thought into murderous deed. "Efforts to understand terrorists abound in every academic discipline but many questions remain on how to predict and prevent it remain unanswered," wrote John Horgan, who was the guest editor of the special issue. The authors who contributed to the issue of the journal emphasised that programmes for countering violent extremism that do not distinguish extreme ideas from the extremist actions will needlessly multiply the terrorist threat.

These are important issues for Pakistan and were taken up by the country's political leadership when they signed on to what was titled the National Action Plan. The aim of NAP was to develop a well-rounded strategy for combating terrorism. That document did not address the issue of terrorist activities undertaken by members of the Pakistani expatriate communities. That needs to be done.

Published in The Express Tribune, June 12th, 2017.

Like Opinion & Editorial on Facebook, follow @ETOpEd on Twitter to receive all updates on all our daily pieces.
COMMENTS (2)
Comments are moderated and generally will be posted if they are on-topic and not abusive.
For more information, please see our Comments FAQ