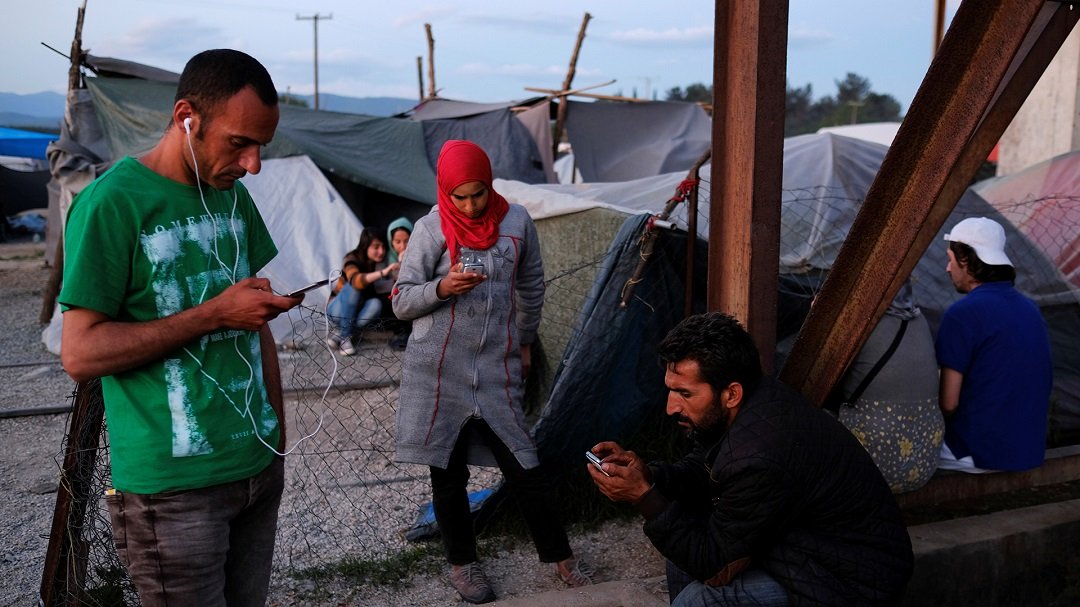 ---
The ongoing conflict in Middle Eastern countries has led to an unprecedented number of people seeking refuge. The huge influx of migrants has led to a crisis situation for western states that are finding it difficult to accommodate people seeking help.

Migrants for war stricken countries are finding it more and more difficult to seek support as western states resort to border closures and travel bans in an attempt to limit the burden on their economies.

In light of all this, one Silicon Valley veteran is now working to help refugees by connecting them with crucial services when and where they need them most.

Shelley Taylor has been a part of the tech scene since the early 90s. Raised in Palo Alto, Taylor has no background in engineering but is responsible for designing user interfaces for websites that are used to this day.

Syrian refugees invent app for Germany's bureaucracy maze

Taylor has now created a free refugee aid app called RefAid that enables immigrants, organisations and volunteers to see what is available where using geo-location. The communication app allows refugees and immigrants to communicate with organisations that are providing help and also lets organisations to communicate amongst themselves to avoid duplication of efforts and manage their resources more effectively.

The is an ingenious solution to a major hurdle for aid organisations, volunteers and local governments that have so far been unable to coordinate and collaborate their effort, using a single, seamless global network.

The chatbot helping refugees seek asylum

The Silicon Valley veteran is also working with aid organisations in the US to ensure access to information and support regardless of refugee's geographic location using the free mobile app.

RefAid was first launched in Europe back in February last year where it helped aid workers from the largest humanitarian organisations in the world deliver critical services such as food, medical care, housing and legal assistance. The app is now used by over 400 charities and NGOs spread over 14 countries.

RefAid was also launched in 21 cities across the US in one day. "We called as many legal aid organisations as we could think of and helped them to load their services into our system," said Taylor. "By the end of the day we had at least a half a dozen phone numbers and legal resources in each of the major cities."

This article originally appeared on Forbes.
COMMENTS
Comments are moderated and generally will be posted if they are on-topic and not abusive.
For more information, please see our Comments FAQ