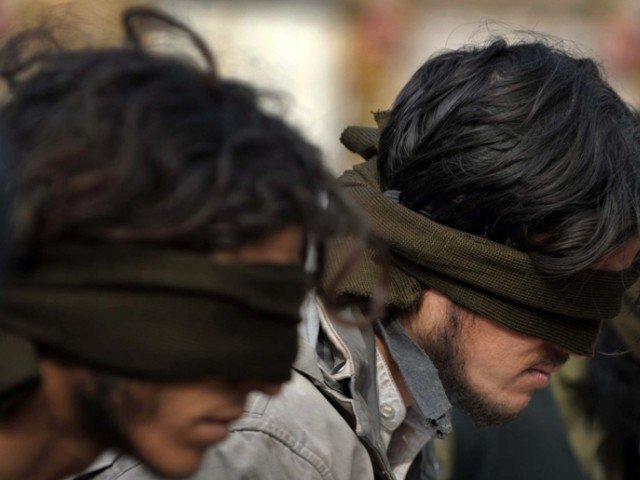 ---
TEHRAN: Dozens of suspected "agents" of the Islamic State group have been arrested following the deadly attacks in Tehran, Iran's intelligence ministry and a website close to the judiciary said Friday.

The militant group claimed responsibility for Wednesday's attacks that killed 17 people.

The intelligence ministry said 41 suspects were arrested in Tehran, in the northwestern provinces of Kermanshah and Kurdistan, and in West Azerbaijan, near the borders with Iraq and Turkey.

It described the suspects as "agents of Daesh", an Arabic acronym for the Islamic State group, and said they included "operational teams".

Tehran attacks

Documents and equipment "for carrying out terrorist operations" were also seized, the ministry said in a statement.

Earlier, the Mizanonline website close to the judiciary said nine people suspected of links to IS were arrested on Thursday and Friday in the southern province of Fars and in Kermanshah.

The attacks on Tehran's parliament complex and the shrine of revolutionary leader Ayatollah Ruhollah Khomeini also wounded more than 50 people and were the first claimed by IS in Iran.

12 dead in attacks on Iran parliament, Khomenei's mausoleum in Tehran

Iran has said five Iranians, who had joined IS and travelled to its Iraq and Syria bastions, carried out the attack.

It also announced just after the attack the arrest of five suspects at the parliament complex and the Khomeini shrine, in addition to the arrests announced on Friday.

Security forces have launched a nationwide hunt for suspected accomplices of the attackers.

Intelligence Minister Mahmoud Alavi has said Iran identified several terrorits, where they meet and where they hide.

Security forces have found explosive vests and other equipment, as well as an abandoned car, packed with at least 22 pistols, in Kermanshah province.
COMMENTS
Comments are moderated and generally will be posted if they are on-topic and not abusive.
For more information, please see our Comments FAQ