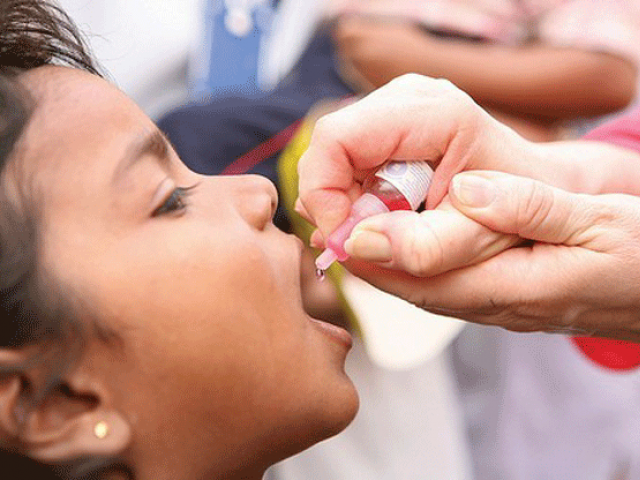 ---
ISLAMABAD: Vaccination coverage in the country has increased to over 70 per cent over the past four years, an increase of around 20 per cent.

This was stated State Minister for National Health Services Saira Afzal Tarar while addressing a briefing to recap the performance of her ministry over the past four years.

"Pakistan's immunisation programme against nine diseases was reformed with a world-class vaccine management system," she said, adding that they had during this time added free pneumococcal, Rota and inactivated poliovirus vaccine (IPV) for children.

Tarar claimed that before they took over, average routine immunisation coverage was 54 per cent. This, she claimed, had increased to over 70 per cent.

This, she said while quoting a survey by the Pakistan Institute of Legislative Development (PILDAT), was possible after the federal and provincial government had plugged loopholes and used the vaccines effectively.

Pointing to the difference in polio cases today from when her government took office, she said that so far only two cases had been reported in the first half of 2017 while 20 were reported in 2016. This was down from the 58 reported in 2012.

"Hundreds of Pakistani children were being crippled by the disease," she said.

The health minister went on to claim that through fiscal discipline and prudent procurement, the government was able to save Rs1.8 billion in buying one vaccine against five diseases – the Pentavalent vaccine.

"Through successful negotiations with the World Bank, we were able to secure $180 million for sustaining Pakistan's immunisation programme for mothers and children," Tarar added.

Moreover, the minister claimed that the nursing sector had been completely transformed.

"For the first time in the country's history, a PhD nurse was appointed as the president of the Nursing Council whilst on the same day, an online registration system was introduced, replacing the outdated and cumbersome registration process," Tarar added.

Pointing towards the Pakistan Medical and Dental Council, she said that the apex medical body had been revamped. "The body was purged of conflict of interest for the first time," she maintained.

The minister claimed to have made strides in disease control by employing the best detection method and extending free treatment for tuberculosis. This, Tarar said, was recognised globally with Pakistan earning the Global TB Champion Award for best detection and treatment.

Malaria, she claimed, had been reduced by 34 per cent.

"Keeping in view our performance in development projects, this year our budgetary allocation in PSDP has been enhanced by 77 per cent from Rs30.6 billion last year to Rs54.4 billion this year.

Published in The Express Tribune, June 9th, 2017.