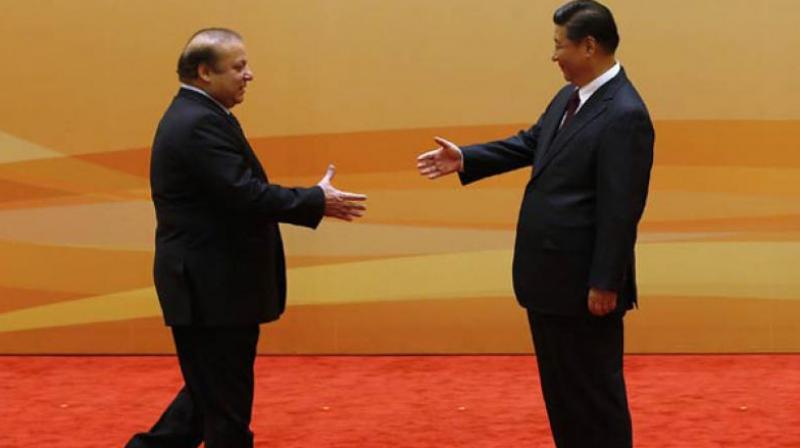 ---
ISLAMABAD: China has defended Pakistan on the issue of terrorism ahead of the Shanghai Cooperation Organisation (SCO) summit, saying tackling the threat posed by terrorism was not something one country alone could successfully do.

According to an Indian Express report, China's Assistant Foreign Minister Li Huilai, during a media briefing, sidestepped a question on Afghanistan blaming Pakistan for the recent bomb attacks in Kabul, saying China condemned the recent militant assaults in Afghanistan, Britain and the Philippines.

China likely to build overseas military base in Pakistan: US

"China strongly condemns these violent terrorist incidents and in fact
we oppose all forms of terrorism," he said. "At present the international community in terms of opposing terrorism has broad consensus, and all parties emphasise that tackling the threat posed by terrorism is not something that one party or one country alone can successfully do," Li said, without naming Pakistan.

"The international community should step up cooperation and work
together to jointly tackle terrorism and China stands willing to work together with other parties, bilaterally and multilaterally to step up cooperation and take all necessary measures to jointly protect respective countries and regional security and development," he said.

Afghan president blames Pakistan for home-grown violence

His remarks came just days ahead of the SCO summit, which is considering a treaty on terrorism. The highlight of the summit in Astana, Kazakhstan is the admission of India and Pakistan as new members of the organisation.

The SCO comprises China, Kazakhstan, Kyrgyzstan, Russia, Tajikistan and Uzbekistan, and acts as China-dominated security group focusing on Central Asia. Afghanistan is an observer state in the group.