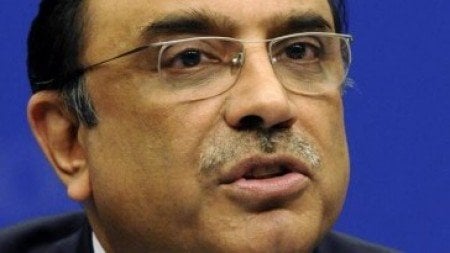 ---
KARACHI: Sindh Madrasahtul Islam will be upgraded from a college to a university and it will open a campus in Islamabad, announced President Asif Ali Zardari on Tuesday.

The president also announced a grant of Rs250 million for this purpose at the inauguration of a conference on the "Life of Quaid-i-Azam Mohammad Ali Jinnah" organised by the Sindh Madrasahtul Islam at Chief Minister House. This threeday conference will continue till May 20. Adviser to CM on Education Sardar Asif Ali Khan said that the main motive of the present government is to improve the quality of education by establishing new universities.

Sindh Madrasahtul Islam has a rich history as the founder of Pakistan received his primary education here, said Khan, adding that this is the reason why the government decided to upgrade it into a university. Federal Minister for Communication Arbab Alamgir informed the media that 15 projects worth Rs50 billion were underway in Sindh. Alamgir said that the president directed officials during their meeting that these projects should be completed as soon as possible. Almost 80 per cent of the work on the bridge at River Indus between Khairpur and Larkana has been completed, said Alamgir.

Work on the M-9 project will start next month, he added. Chairman Water and Power Development Authority Shakeel Durrani said that out of 17 small dams, the feasibility report of 14 dams is complete so work will begin soon.

Published in the Express Tribune, May 19th, 2010.