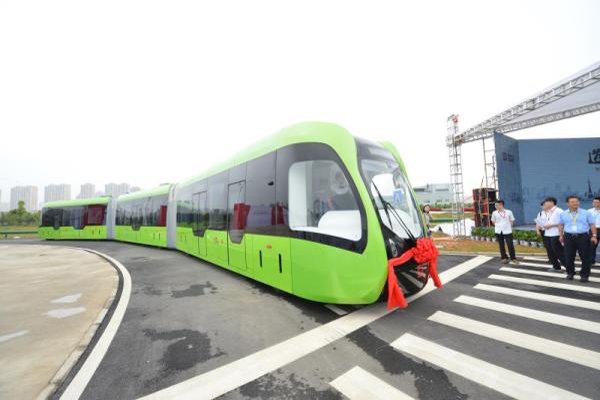 ---
BEIJING: A Chinese railcar-manufacturer has unveiled the world's first Autonomous Rail Transit System (ART). The bus-rail combo rapid transit system is expected to speed up public transportation in Zhuzhou, Hunan province of China.

According to the manufacturer CRRC, the ART rubber wheels on a plastic core instead of steel wheels and is equipped with the company's copyrighted technology to automatically guide the vehicle. The new technology has the advantages of being both a rail and bus transit systems and is agile and environmentally friendly.

Toyota-supported flying car hopes to light Tokyo 2020 Olympic flame

The new ART system is also much cheaper than ordinary subway systems, which cost about 400-700 million RMB per kilometre and comes in at a fifth of electric cars which cost 150-200 million RMB per kilometre.

CRRC first began designing the ART system back in 2013. The first ART car is 31 metres in length, with a maximum passenger load of 307 people or 48 tonnes. Its top speed is 70 kilometers per hour, and can travel 25 kilometers after charging for 10 minutes.

The world's first ART line will be launched in Zhuzhou, with a total length of 6.5 kilometres. Upon completion, it will be able to dock with the city's mid-low speed maglev train.
COMMENTS (1)
Comments are moderated and generally will be posted if they are on-topic and not abusive.
For more information, please see our Comments FAQ