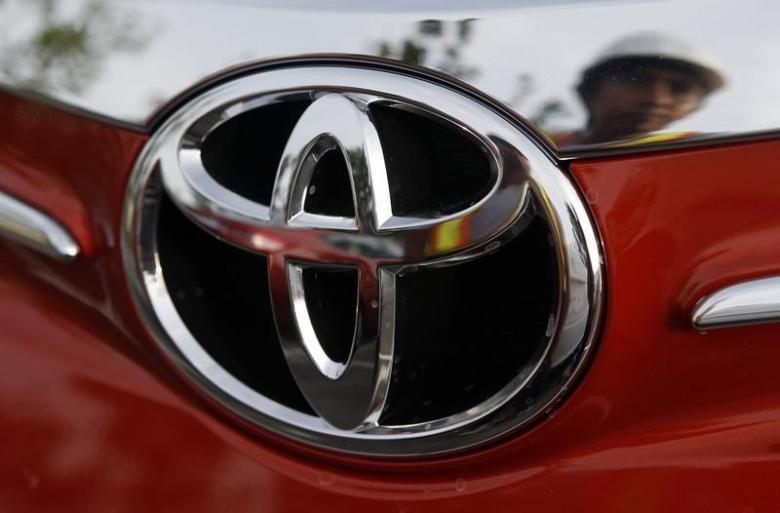 ---
TOKYO: Engineers, supported by Toyota Motor Corp, demonstrated their flying car on Saturday, which they hope will be able to light up the Olympic flame for the opening ceremony of the Tokyo 2020 Summer Games.

"Cartivator" - a start-up group of about 30 engineers including some young Toyota employees - started to develop a flying car "SkyDrive" in 2014 with the help of crowd funding.

Head of Cartivator, Tsubasa Nakamura, said that while the car was still at an early stage of development, the group expects to conduct the first manned-flight by the end of 2018. During their demonstration, the current test model was able to get off and float on the ground for a few seconds.

Nakamura said the design needed more stability so the prototype would be able to fly long and high enough to reach the Olympic flame. Engineers of Cartivator are aiming to make their flying car the world's smallest electric vehicle, which can be used in small urban areas, and hope to commercialise the car in 2025.

Last month, Toyota Motor and its group of companies agreed to invest 42.5 million yen ($385,000) in the project for the next three years. Nakamura said the group is working hard to improve the design, hoping to receive further investment from the company.

Companies in the world have been competing to develop the first flying car or vertical take-off and landing (VTOL) vehicles. Uber Technologies Inc announced its plan to deploy its flying taxi service by 2020 in Dallas-Fort Worth, Texas and Dubai.

Airbus Group is also working on developing its flying car under its division called Urban Air Mobility. But makers of "flying cars" still face hurdles, including convincing regulators and the public that their products can be used safely. Governments are still grappling with regulations for drones and driverless cars.

Terminates ties with Tesla

Meanwhile, Toyota has terminated its tie-up with Tesla and stepped up efforts to develop electric vehicles by itself, a newspaper said Saturday.

In 2010, the two companies agreed on comprehensive cooperation with the Japanese auto giant paying $50 million to buy 3.15% of shares in the US electric automaker.

Two years later they jointly developed sport utility vehicles with electric-power engines and sold some 2,500 units in California and other markets.

But their joint development has since decreased and Toyota sold all the Tesla shares it held by December last year as part of its effort to "review destinations for investment," the Asahi Shimbun reported.

The Corolla and Prius hybrid maker, meanwhile, has set up a joint team with its group companies to develop electric cars, it said.

Immediate confirmation of the report was not available.

Toyota, long focusing on fuel-cell technology as its future green-car strategy, has sold the fuel-cell Mirai, which emits only water from its exhaust pipe.

Published in The Express Tribune, June 4th, 2017.

Like Business on Facebook, follow @TribuneBiz on Twitter to stay informed and join in the conversation.