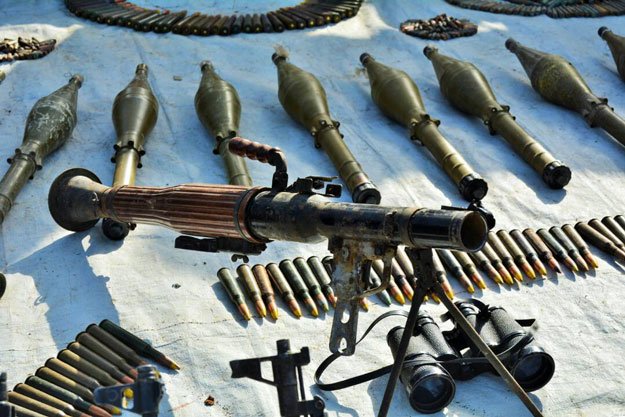 ---
PESHAWAR: Police claim that they have foiled terrorist attacks in Charsadda by arresting two Tehreek-e-Taliban Pakistan (TTP) militants.

Addressing a media briefing on Friday, Charsadda DPO Sohail Khalid said the police were tipped off about the presence of terrorists who were planning to attack civil courts, police mobiles and polio vaccination teams in the district .

After receiving the information, a special investigation team was formed which found out that Sajid Zaman, alias Tor Mullah, was planning terrorist attacks along with his accomplices Muhammad Ilyas and Daud Khan.

CTD In Action: Suspected terrorist held in Charsadda

The DPO said the team tracked down Ilyas and Khan and arrested them in the Mandani area, but Zaman managed to escape.

The official added that during interrogation, the two suspects revealed that they had stashed away many weapons and ammunition at Ilyas's house. The team raided the house and found two suicide vests, nine missiles, a rocket launcher, two mortar shells, 100 grenades, 26 detonators and 30 kilogrammes of explosives along with remote-controlled devices.

According to the DPO, the suspects had been operating in the district for several years and had also confessed to their involvement in target killings and extortion-related bombings in Shabqadar as well as attacks on police vehicles.