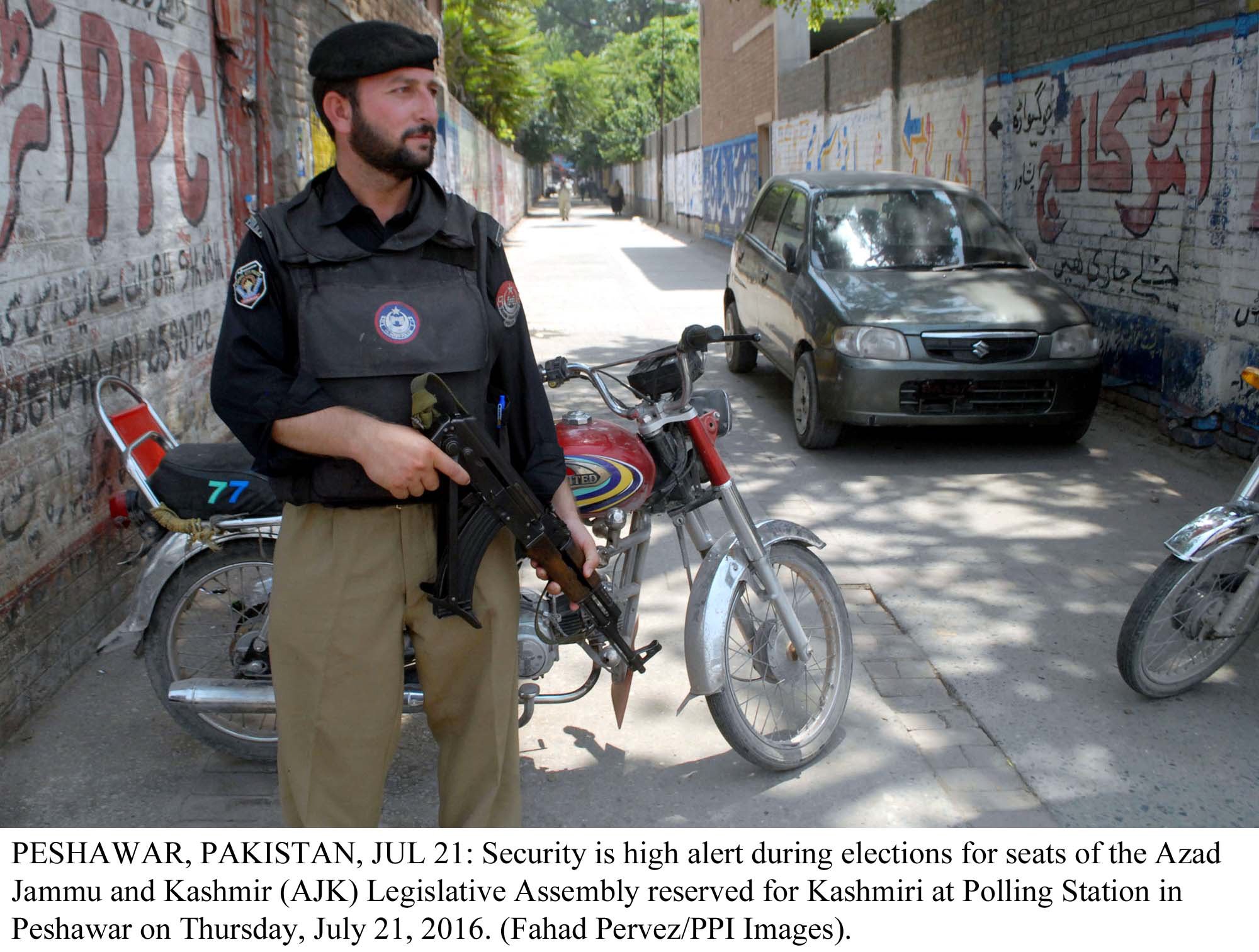 ---
PESHAWAR: Prime minister's adviser Amir Muqam on Sunday labelled the Khyber-Pakhtunkhwa (K-P) police as Tabdeeli police for playing the role of mere spectators when PTI workers stormed grid stations and harassed staffers over excessive load-shedding.

Addressing a presser at the Water and Power Development Authority's (Wapda) headquarters about the attacks on grid stations in Peshawar, Muqam lashed out at the K-P police for not intervening when PTI protestors, led by the party's provincial lawmaker Fazal Elahi, attacked the grid stations and switched on various feeders.

PTI MPA, supporters try to storm another grid station in Peshawar

He lamented that two days have passed since the officials of Peshawar Electricity Supply Company (Pesco) lodged First Information Report (FIR) against PTI workers for storming grid stations, but the police have made no arrests so far. However, PTI's MPA Elahi was not nominated in the FIR.

"Police have given a free hand to the PTI workers and its leaders who are damaging state properties," he said, adding that who will be responsible if the grid stations' security staff retaliates against protestors.

Terming the attack on grid stations as terrorism, K-P's Pakistan Muslim League-Nawaz president alleged that the entire provincial government was backing protesters to attack the grid stations, which is shameful. "Instead of sitting at the table and sorting out issues with the concerned department, the K-P government attacked grid stations," Muqam added.

Belittling the K-P government, he said if Punjab can generate electricity by taking various steps to start power projects, then why hasn't PTI produced a single MW of electricity in the four years of its tenure," he said, adding, the party has also failed to fulfil its promise of constructing 350 dams.

Centre not providing 40% of K-P's electricity quota: PTI lawmaker

Arrests

Police have registered FIRs against the people who attacked the grid stations and arrested 22.

In a statement, SSP Operations Sajjad Khan said proper action was being taken against people involved in violence while protesting against the prolonged power breakdowns.  He said the security for the grid stations had been beefed up to protect them against attacks by violent mobs.

Published in The Express Tribune, May 29th, 2017.