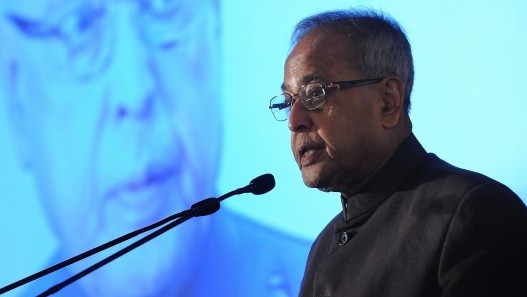 ---
NEW DEHLI: Indian Finance Minister Pranab Mukherjee on Tuesday has said that the sky is the limit for India-Pakistan trade to expand and flourish.

He was addressing business delegates from both countries at the Indo-Pak Business Meet in New Delhi. A Pakistan delegation, including leaders from various sectors such as textiles, agriculture and IT are participating in the meet.

Asserting that regional cooperation was the best way to enhance any kind of relationship, Mukherjee named a range of areas where such cooperation could lead to better economic cooperation.

"Due to geographical proximities, there is tremendous scope of cheaper transportation costs. Shorter distance will render it unnecessary for the industry to carry higher level of inventories of raw materials and parts, thereby reducing costs of operations" said Mukherjee, calling for free movement of goods between two countries.

Trade between the two countries has grown from $251 million in 2000-01 to $2.3 billion in 2007-08, but dropped 19% to $1.81 billion in 2008-09.

He said although the two countries had not signed any formal trade agreement, India considered Pakistan the Most Favoured Nation.

Quoting increased figures of Indian imports from Pakistan, Mukherjee said improving bilateral trade was not a distant dream but a vision.