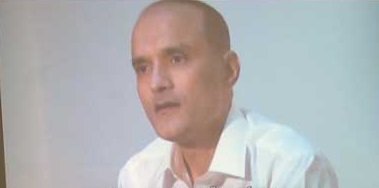 ---
PESHAWAR: The Khyber-Pakhtunkhwa Assembly on Monday unanimously passed a joint resolution demanding of the federal government to immediately hang Indian spy Kulbhushan Jadhav to set a precedent.

The resolution, moved by Jamiat Ulema-i-Islam-Fazl (JUI-F) lawmaker Mufti Said Janan, was signed by lawmakers of all the parties.

Legal team 'mulls ways to address India's ICJ gambit'

The resolution stated: "Jadhav is an agent of Indian spy agency RAW and he has been active in spreading turmoil and terror in Pakistan for a long time." It added that Jhadav has confessed to all the allegations against him and was sentenced to death after completing all the legal requirements yet his execution is being delayed.

"This assembly recommends that the federal government carry out his death sentence immediately so that other countries or individuals avoid carrying out such shameful, intolerable and unforgivable acts in the country," the resolution read.

Changes in curriculum

The members of the ruling Pakistan Tehreek-e-Insaf (PTI) lashed out at the Pakistan Muslim League-Nawaz (PML-N) lawmakers when the latter accused the PTI of promoting 'western agenda' by changing the provincial schools' curriculum.

PML-N lawmaker Sardar Zahoor Ahmed raised the issue in the house through a call-attention notice, saying, "The K-P government has changed the curriculum in the name of development which is the execution of the Western agenda."

"It has not only disturbed the ideological basis of Pakistan but has also conspired to wipe out Islamic values, manners, ideology and local culture," Zahoor alleged in his speech.

The PML-N lawmaker added that European organisations are providing money to K-P government's Education Sector Reforms Unit (ESRU) by providing free books molded as per their agenda.

He demanded the deputy speaker to refer the matter to the standing committee of the assembly for deliberations. His call was backed by the opposition leader.

K-P Minister for Elementary and Secondary Education Atif Khan, in response, said that Zahoor was fed by a group which owns private schools.

India petitions ICJ for stay in Kulbhushan Jadhav's death sentence

Atif said, "We would not be blackmailed by such tactics," adding that anti-religion accusation should not be put on for someone's money.

Atif hit back saying, "If we [K-P government] are getting 307 million pounds for becoming infidels then your party in Punjab is taking 500 million pounds for becoming a Kafir."

Meanwhile, the house also regularised the services of employees of transport department appointed on contract/fixed salaries. It also included the staff recruited for the mass transit system in Peshawar.
COMMENTS
Comments are moderated and generally will be posted if they are on-topic and not abusive.
For more information, please see our Comments FAQ